Grand Slam Champions Series, Vito Dell'Aquila (-58 kg) in Cina per inseguire il sogno Tokyo 2020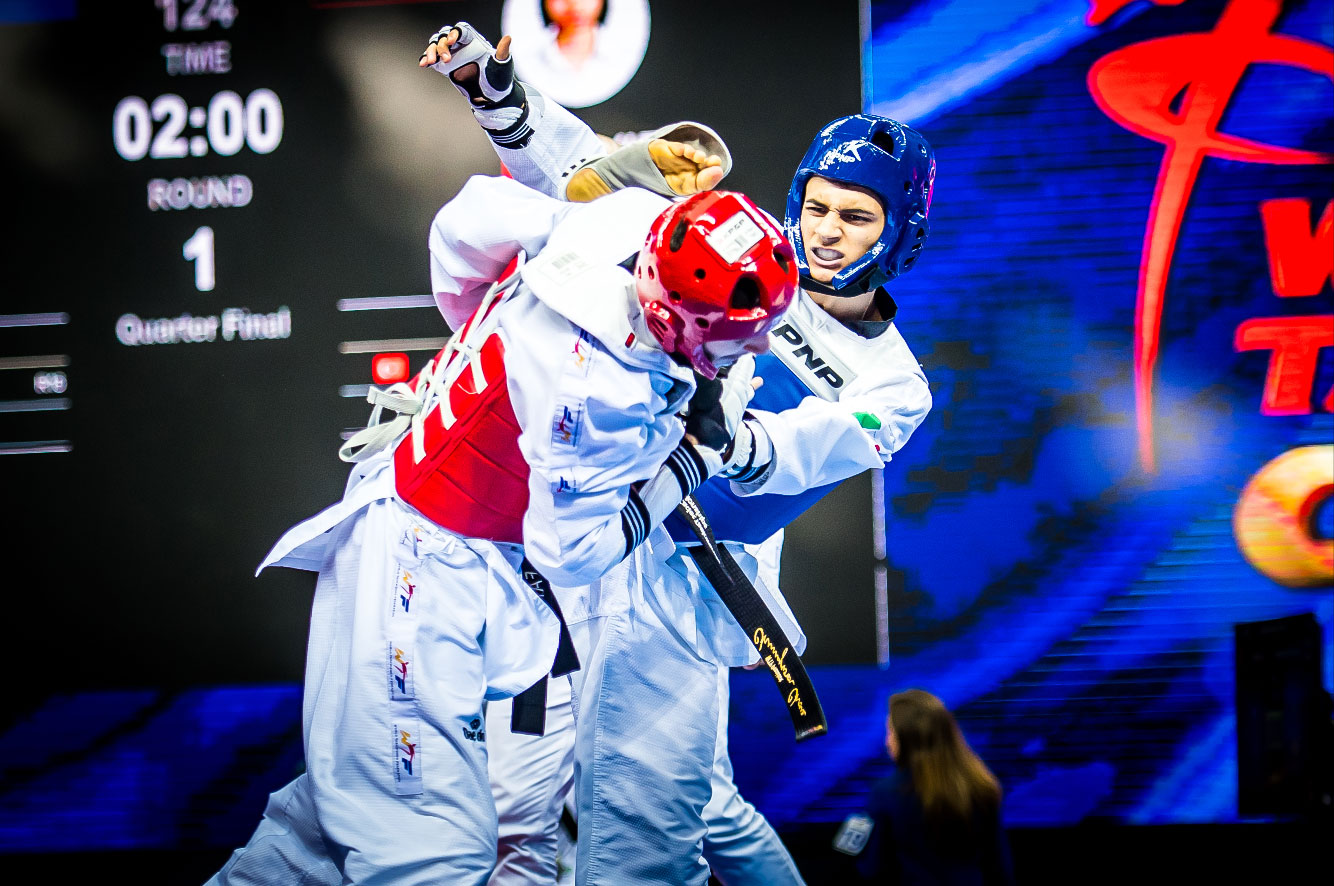 Vito Dell'Aquila parteciperà alla seconda edizione del World Taekwondo Grand Slam Champions Series che si terrà a Wuxi, in Cina, dal 12 al 16 dicembre 2018. I successi in ambito internazionale hanno permesso al giovane azzurro di conquistare l'accesso alla competizione più prestigiosa dell'anno dove i 16 atleti più forti di taekwondo, divisi nelle rispettive categorie olimpiche, proveranno a vincere uno dei titoli internazionali più ambiti tra quelli organizzati dalla World Taekwondo.
Gli atleti che risulteranno in testa al ranking della manifestazione a gennaio 2020, nelle varie categorie, guadagneranno la qualificazione diretta per Tokyo 2020. Per ottenere l'accesso ai Giochi esistono tre opzioni: essere nelle prime 5 posizioni del ranking WT, qualificarsi tramite i tornei continentali che si organizzeranno nel 2020, o risultare appunto il migliore tra gli atleti che parteciperanno ai vari Grand Slam Series.
Ecco il programma di gara di Wuxi dei -58 kg e gli antagonisti di Vito Dell'Aquila (Foto FITA).
13 dicembre: incontri preliminari
14 dicembre: quarti di finale
15 dicembre: semifinali
16 dicembre: finali e finali per il 3° posto
Atleti in gara:
China: Ruidong WU
Republic of Korea: Jun JANG
Iran Armin: HADIPOUR SEIGHALANI
Italy: Vito DELL'AQUILA
Thailand: Tawin HANPRAB
Thailand: Ramnarong SAWEKWIHAREE
Spain: Jesus TORTOSA CABRERA
China: Xinxin HONG
China: Xiaoyi CHEN
Republic of Korea: Tae-hun KIM
Mexico: Carlos NAVARRO
Russia: Mikhail ARTAMONOV
China: Xiongbin OUYANG
China: Yushuai LIANG
Republic of Korea: yeo jun YOUN
Republic of Korea: SEONGSHIN KIM

Gli incontri del Grand Slam Series utilizzeranno il metodo "Best of Three Rounds", chi vince più round su 3 vincerà l'incontro. Le finali maschili (sia per l'oro che per il bronzo) seguiranno il metodo del "Best of Five Round", in questo caso i round potranno essere 5 e non 3.