Olympic softball schedule announced for the Games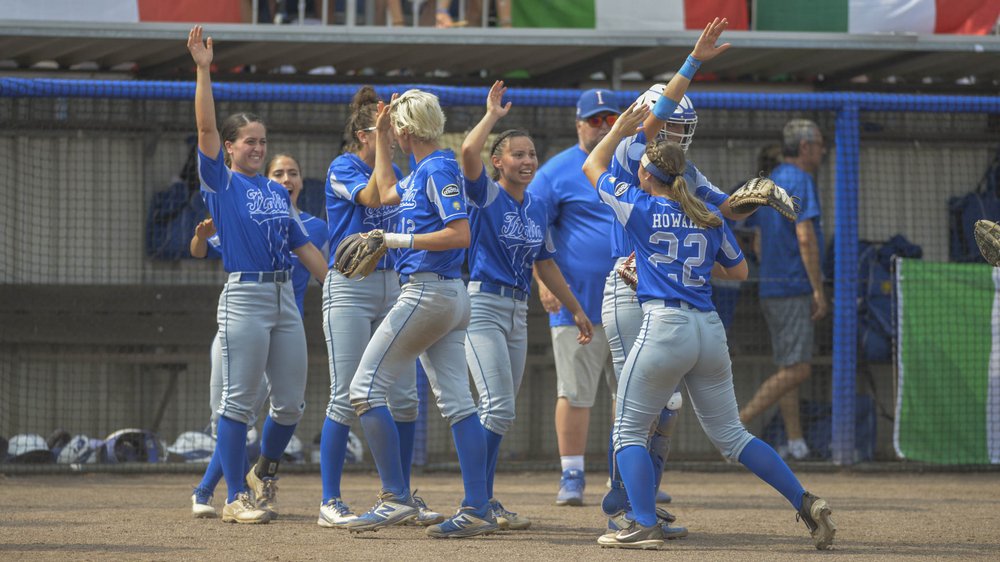 The sport of softball will kick off the Olympics with a special opener between the Australian Women's National Softball Team and home team Japan in Fukushima.
The World Baseball Softball Confederation (WBSC) and the Tokyo Organising Committee of the Olympic and Paralympic Games (Tokyo 2020) today revealed the official Olympic softball game schedule, which will open on 22 July at Fukushima Azuma Baseball Stadium and close with the gold medal game on 28 July at Yokohama Baseball Stadium.
Australia and defending Olympic softball champions Japan will kick off the Tokyo 2020 Olympics on 22 July, at 9 am (all times Japan Standard Time - JST). This match will serve as the very first official Olympic competition of the Tokyo 2020 Games.
In Game 2 of the Olympic softball event, Italy and top-ranked USA will meet at 12:00 pm.
Game 3, which concludes the first day of competition, features Mexico and Canada at 3 pm.
Spotlighting Fukushima's recovery
The first six games of the Olympic softball competition will be played in Fukushima, a region that has been undergoing a continued regeneration following the 2011 Great East Japan Earthquake.
"We are humbled and honoured that softball will open the Olympic Games Tokyo 2020, and do so in a city that embodies, more than any other, sport's unique power to unite and rebuild communities -- this will send a powerful message of Olympic values to all spectators around the world," said WBSC President Riccardo Fraccari. "And today with the announcement of the schedule for softball's return to the Olympic Games, the athletes will know the path to Olympic gold as they continue preparing to realise their Olympic dreams."
Road to Gold
All softball teams -- Australia, Canada, Italy, Japan, Mexico and USA -- will play each other once in the Opening Round (round-robin) from 22-27 July. The top two teams in the Opening Round will play for gold, while the third- and fourth- place teams will compete for bronze.
No games are scheduled for Friday, 24 March, with softball athletes to join their full delegations and participate in the Olympic Opening Ceremony.
The final three days (25-27 July) of the round-robin will be played at Yokohama Baseball Stadium, where the medal matches will also take place.
The Gold Medal Game will be played on Tuesday, 28 July, at 8 pm JST, while the Bronze Medal Game will be held at 1 pm JST.