Malago visited the exhibition for International Women's Day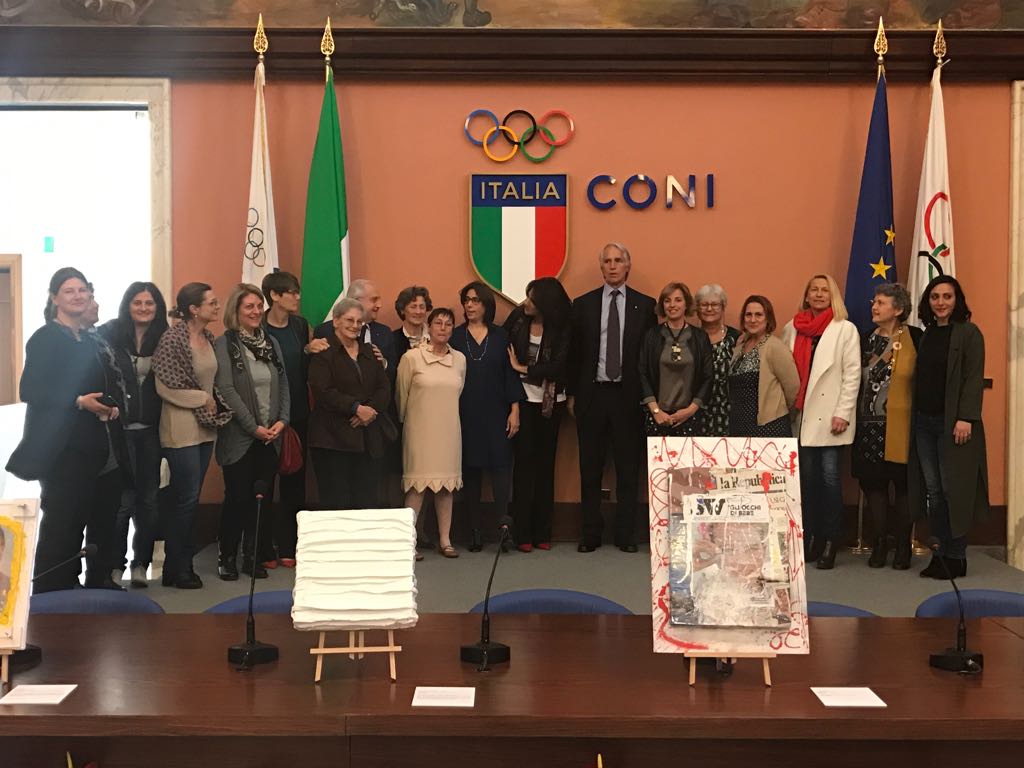 The CONI president Giovanni Malagò, together with the Secretary General, Roberto Fabbricini, visited the exhibition "From pain to beauty. Art, sport and life told by us." The Exhibition's Hall of Honour is part of the initiatives provided for in the International Women's Day and was promoted by the Equal Opportunities Committee of CONI, in cooperation with the corresponding Department of the Prime Minister's Office.
The exhibition was made possible as a result of the works of Cristina Silvestri, aka "Tara", in collaboration with the Foundation's Project Red Shoes, the company founded to address issues related to women, such as love, pain and - unfortunately even violence - and to raise awareness on societal issues that affect the female world, with the goal of providing a real contribution to their solution.