Italia Team website for the 23rd Winter Olympic Games now online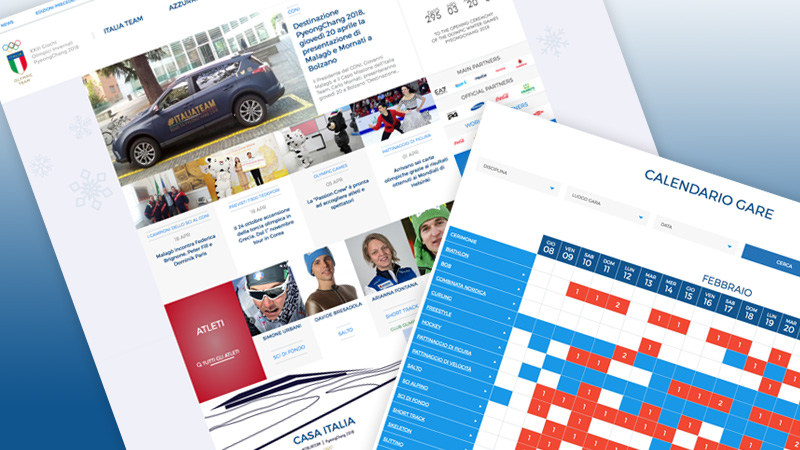 As and from today, the website http://www.pyeongchang2018.coni.it is online. This is entirely dedicated to the Italian Mission for the 23nd Winter Olympic Games of PyeongChang 2018.

This CONI initiative, at just less than 300 days from the start of the Olympic event, will accompany the Italian athletes through to the Games due to begin on 9 February next. During the Olympics, the website will be updated in real time with all the competitions in which Italian athletes take part. This is a useful easy-reference tool for operators, fans and sportspersons because it contains all useful and necessary data for becoming better acquainted with the protagonists who will be representing Italy in Korea.

Also interesting is the historical section with all the "all time" Italian medal winners and finalists. Website graphics and design are by Coninet, the CONI's IT arm, while the texts, reports, biographies, news and curiosities were created by the Olympic Committee's Office for Communication and Relations with the Media with the support of the FISI and FISG press offices. The website also includes a section dedicated to sponsors and another on Casa Italia to be set up in the Alpensia Resort's Yongpyong Golf Club. After the great experience in Sochi, there will also be an English version of the Italia Team's website.