'Viva' Rio 2016, the IOC celebrates the Brazilian Games with a documentary
ONE YEAR AGO THE OPENING CEREMONY
Published: 05 August 2017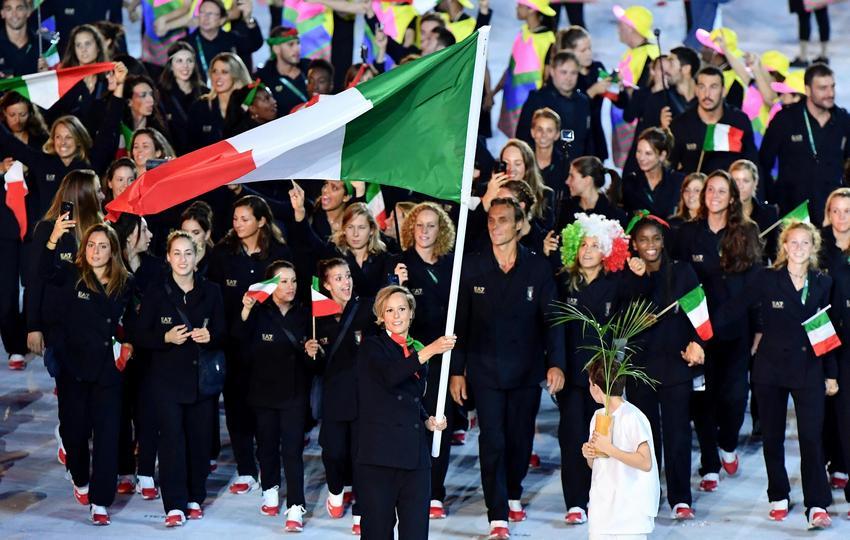 Lights, colours, emotions, memories. Exactly one year ago, the Maracanã stadium, dressed up for the occasion, hosted the Rio 2016 inaugural ceremony. The suggestive storyboard, to the rhythm of music, narrated Brazil to the world, and marked the start of the 31st Summer Olympic Games: the first time the five circles had embraced South America. In the temple of soccer, a long parade of 207 nations celebrated the event.
Italy, the 102nd, led by the Head of Mission Carlo Mornati, entered the stadium at 9.52 pm local time (2.53 am in Italy) led by the 'Divine' Federica Pellegrini, in front of the fascinated eyes of the President of the CONI, Giovanni Malagò, of the Secretary General Roberto Fabbricini and of the then Premier Matteo Renzi.

One year after, the IOC, through the Olympic Channel, recalls the Brazilian Games with a series of social initiatives and the publication of "VIVA", a documentary which, through the narration of those who took part, reveals the behind the scenes of that ceremony (watch film here).
After 19 days of excitement and achievements - celebrated in the impressive Casa Italia, at the Costa Brava Club – the Italia Team took ninth place in the Olympic medal table, making the podium 28 times (8 gold medals, 12 silver medals and 8 bronze medals): like in the previous two summer Games but with a higher total number of silver medals (12, three more), despite the penalizing program and about 50 medals altogether missed by Russia and China.

An event well worth remembering then and one to be re-lived by the Italian protagonists who took part in it, including through the images of "Games to remember - Re-Experience Rio2016", produced by the Olympic Channel (the video).