Olympic Channel celebrates Fontana: "Arianna still got the fire!"
Published: 25 October 2017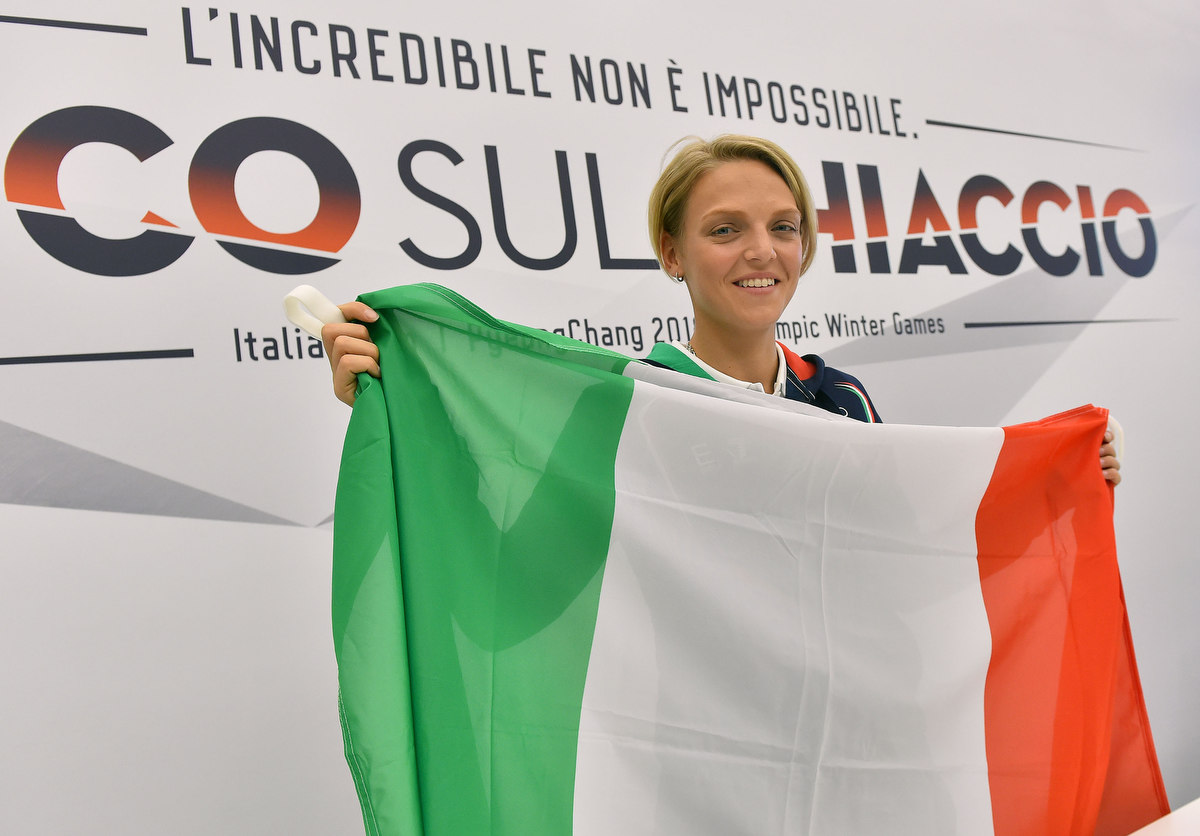 The Olympic Channel celebrated the Italian flagbearer to PyeongChang in 2018, Arianna Fontana, with an interview recorded yesterday in the Sala delle Fiaccole, at the Foro Italico, right after the selection of the Italian athlete formally announced by the President of CONI, Giovanni Malagò, to the members of the National Commission.

"Arianna still got the fire!", wrote the Olympic Channel about the short track champion, the youngest Italian to win a medal (aged 15 years and 10 months) at the Winter Olympic Games who won medals in three consecutive Olympic Games, winning the bronze medal in Vancouver in 2010 in the 500 metres, and was three times a champion in Sochi in 2014, with a silver medal for the 500 metres, and bronze medals in the 1500 metres and the relay (photos by Mezzelani-GMT).