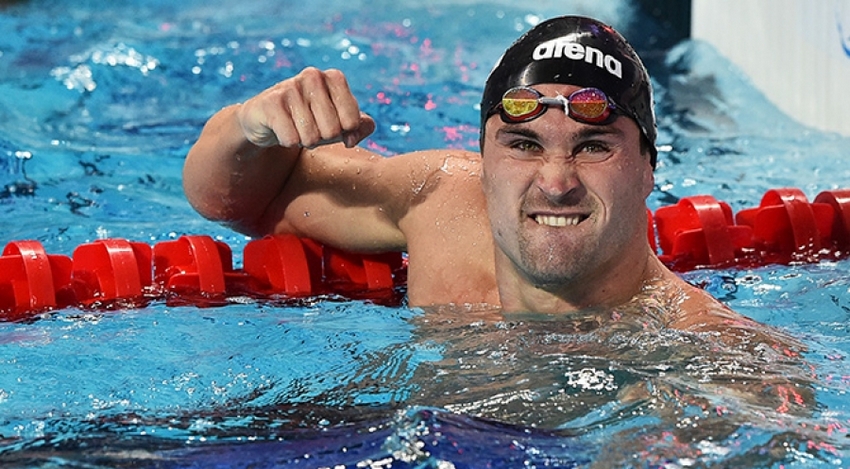 Two more relay swimming teams flying to Rio 2016. The mixed 4x100 relay male and female teams qualified for the Olympic Games during the World Championship being held in Kazan. The men's team, consisting of Simone Sabbioni, Marco Orsi (photo Deepblumedia-FIN), Andrea Toniato and Matteo Rivolta, with a time of 3'34 "59 - ninth overall - failed to hit the finals but joined the group of 12 national teams who automatically reached the Olympic Quota. The women's team of the mixed 4x100 relay also qualified for the Olympics with Elena Gemo, Arianna Castiglioni, Ilaria Bianchi and Erika Ferraioli, who recorded 4'00"92, just 49 hundredths of a second from Japan, eighth and last qualified team of the final.
The Italian athletes who met the Quota to participate in the XXXI edition of the Summer Olympics are now 56 (31 men -25 women) in nine disciplines including 6 individual. Here are the details:
Sailing (10 Quotas in 4 Olympic classes; Laser Radial women, Laser Standard mixed, RS:X 1 mixed and 1 woman, 49er FX 2 women, Nacra 17 1 man and 1 woman, 49er 2 men)
Target Shooting (9 Quotas; Trap 3- 2 men and 1 woman - Double Trap – 2 - Skeet 4 - 2 men and 2 women)
Swimming (20 Quotas; crawl 4x100 relay men and women - mixed 4x100 relay men and women – crawl 4x200 relay women)
Shooting (5 Quotas; Rifle 10m women, Rifle 3 p. men, Rifle prone men, Free pistol men, Rifle 50m men)
Archery (4 Quotas, 3 men and 1 woman)
Open water swimming (3 individual Quotas: Simone Ruffini, Federico Vanelli, Rachele Bruni - 10 km)
Boxing (2 individual Quotas: Valentino Manfredonia, 81kg and Clemente Russo, 91kg)
Diving (2 Quotas: 3m Springboard women and Platform women)
Modern Pentathlon (1 individual Quota: Riccardo De Luca).