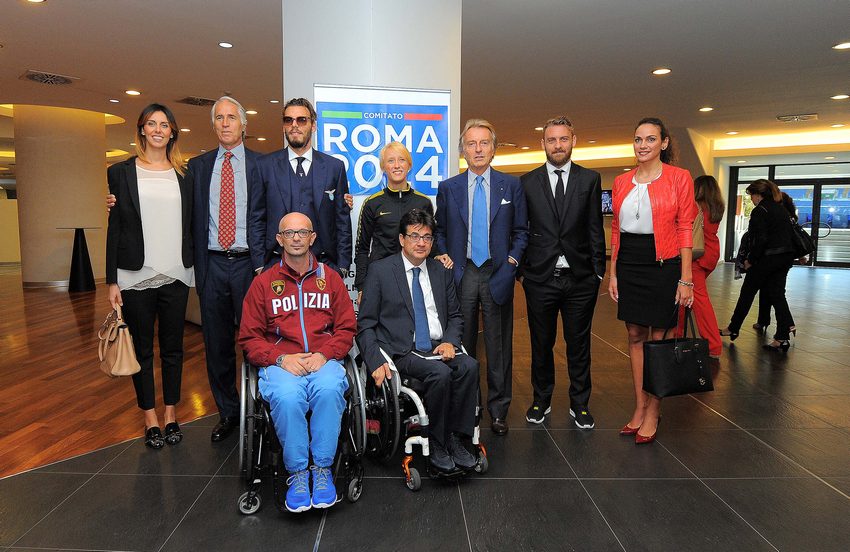 A new initiative will see more 460,000 Italian children receive an education in Olympic values over the next two years as part of Rome's bid to host the 2024 Olympic and Paralympic Games. The Rome 2024 Organizing Committee, with President Luca di Montezemolo, and the Regional Education Office (Urs), represented by General Director Gildo De Angelis, today signed a partnership agreement, in front of a parterre of 300 school administrators, with the objective to define and implement a program of Olympic education among young people and children that will take place during Rome's path to host the Olympic and Paralympic Games of 2024.
According to the agreement, the Rome 2024 Committee will cooperate with educational institutions on the following objectives:
• Helping to improve national sport activity among young people from early school age (including children and young people with disabilities).
• Promoting healthy lifestyles and nutrition
• Valuing diversity and social inclusion, promoting gender equality, educating against all forms of bullying and violence
• Building, from primary school age up, conscious new generations and to prevent, in this way, violence, bullying and racial and gender discrimination
• Organising meetings with teachers on issues related to the Olympics, and providing them the right tools to explain to children the transformative effect that the Games will have on their city.
A joint working group made up of three representatives of Usr Lazio and three of the Rome 2024 Committee, which will cooperate with CONI, School Policies Department of the Common of Rome and CIP will work together to reach this goal . If Rome is chosen to host the Olympic and Paralympic Games, the program, which also involves the supply of multimedia kits, organization of competitions and workshops, will be extended to a national level. An important initiative, explained Montezemolo, because school is the most important thing in society: "It allows everyone to start from the same condition and compete on equal terms in the most important race, the race of life". "This is the starting point of a journey - said de Angelis - to be developed over the next two years through the implementation of initiatives aimed at the accomplishment of the educational value of sport giving the opportunity to our students to develop a new sport culture".