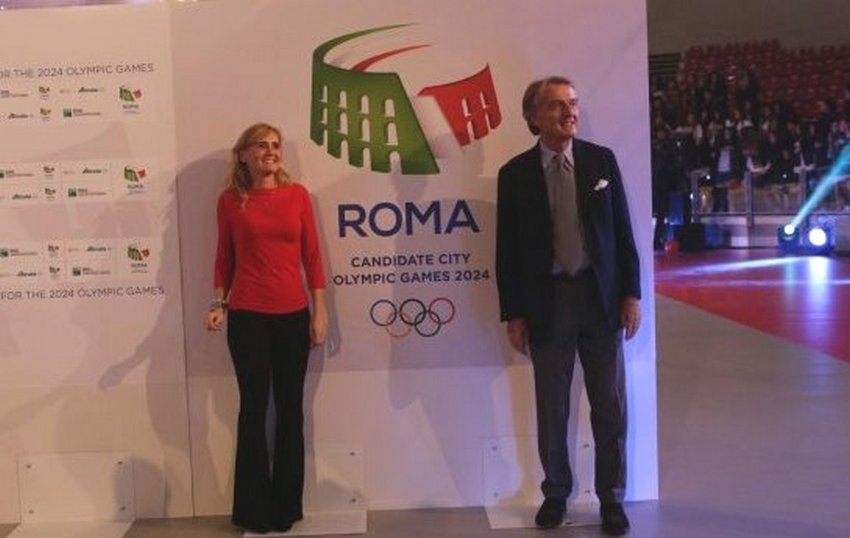 Rome's bid will be the opportunity to transform the Capital into a Smart City, based on system technologies and innovation that meet the needs of every citizen. This is the objective of the collaboration that begins from today's meeting between the Rome 2024 Committee, startuppers, enterprises and universities, organized with the support of the Lazio Region and Unindustria.
"Only with a great team effort we can bring out the potential of this city. The Olympic and Paralympic Games must be an opportunity for the entire population ", said President of the Rome 2024 bid Committee, Luca di Montezemolo, speaking at the Press Center of the Olympic Stadium. "Today more than ever we need this challenge to look forward, to get Rome and Italy involved , but also to generate economic development. Opposing the bid means surrendering and inhibiting improvement and growth. This is an opportunity not only to renovate or build new sports facilities, but also to invest in ideas. We need young people to launch important initiatives. We must support them and direct their efforts towards this huge challenge", continued Montezemolo.
"The contribution of the world of innovation is crucial for the Rome bid" said the Assessor for Economic Development of the Lazio Region Guido Fabiani. "Lazio is the third Italian region for the number of innovative start-ups, proving that we are engaged in a great deal of creative initiatives. I believe in young people and their ideas to help improve the city before the Games, "said Fabiani.
"The role of major events, like the Olympics and the Paralympics, is crucial and strategic for the growth and development of the area. Rome needs new challenges, new projects, new goals. The Games are a stimulus for the future of the city and its citizens, "said Giampaolo Letta, vice president of Unindustria.
"There are many young talents who went abroad with their ideas. This is an opportunity to bring the "brain drain" home, in our country, "said Fausto Bianchi, President of the group of young entrepreneurs of Unindustria in charge of start-ups and promotion of youth entrepreneurship. "On our side we will do anything we can to create the right environment for networking and sharing ideas. We must start laying the foundation for the future Smart City and share projects with the bid Committee".