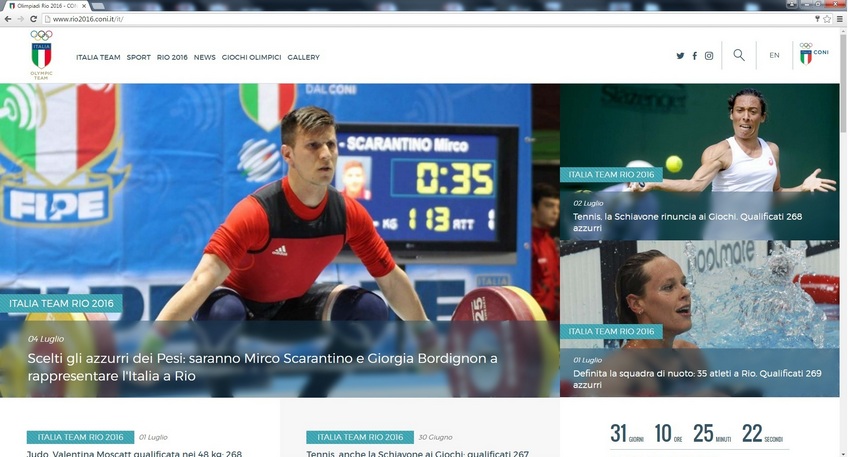 One month away from the start of the Games, website http://www.rio2016.coni.it is now online, entirely dedicated to the Italian Mission leaving for the Rio 2016 XXXI Olympic Games. CONI's initiative will accompany Italia team athletes during the Games starting on 5 August and will be updated in real time with all the Italian results and competitions. It is a useful tool, which is very easy to use and is dedicated to specialists, enthusiasts, sportspeople and fans, because it contains all the data necessary to find out more about the protagonists that will represent Italy in Brazil.
The historical section is also interesting, as it includes all of the Italian athletes who have won medals at the Olympics throughout history. The technological platform was developed by Coninet, while texts, datasheets, news and fun facts were produced by CONI's Communication and Media Relations Department.
An important part will be dedicated to social media, which will be activated through the Twitter, Facebook and Instagram accounts of the Italia Team. Within the site there is also a section dedicated to Casa Italia, which will be set up in the alluring location of Costa Brava Clube. For the first time in history, the website of the Olympic Team at the Summer Games will also have an English version.