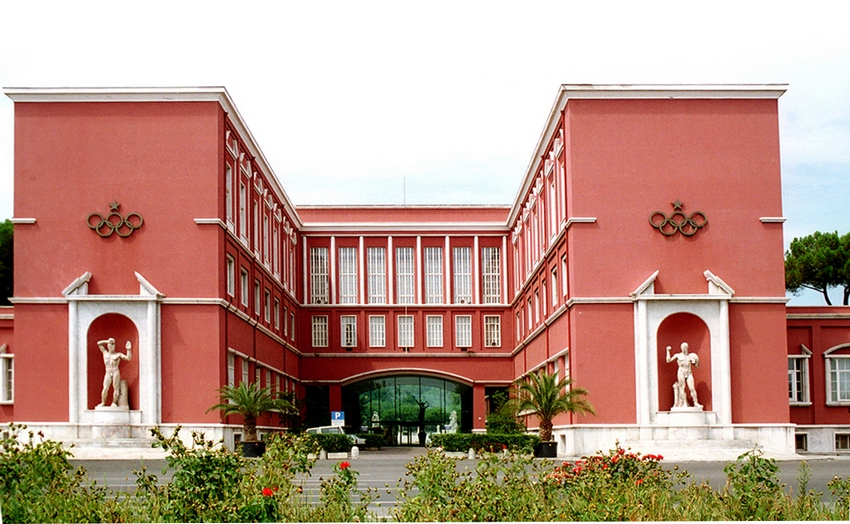 This morning the 1048th meeting of the CONI National Comittee was held at the Foro Italico, where proceedings began to approve the report concerning the previous meeting on 24th May. In the speech, President Malagò complimented the Federations on their results, in particular, sport fishing, beach volleyball, athletics and cycling with the victory of Vincenzo Nibali at the Giro d'Italia. President Malagò also reiterated his full support for Federbasket for the initiatives on a European level.

The Committee then focused on the relations between CONI and FIN and voted unanimously (with the abstention of the President Barelli) for a motion and a request for an opinion from the Advisory Section of the Guarantee Board:
THE MOTION - Having evaluated the behaviour and actions of President Barelli, which were widely discussed during the previous National Committee and Council meetings, in particular regarding the key principles of the code of ethics of the Olympic Charter and Article 2 and 7 of the Sporting Code of Practice (Principle of Allegiance - Correctness and prohibition of damaging reputation), the National Committee considered involving the Guarantor of the Sporting Code of Practice (established by decision of the National Council no. 1270 of 15th July 2004 and most recently appointed by decision no. 1503 of 15th January 2014) and requested the Secretary General to provide the Guarantor with the documents regarding such behaviour.
THE REQUEST - The National Committee approved the request for an opinion from the Consultative Section of the Guarantee Board and authorised the Secretary General to formulate the questions based on what emerged during the previous Committee and Council meetings, with reference to the case expected from Article 25, paragraph 7 of the FIN Statute concerning disputes between President Barelli and CONI.
After reviewing a long list of other organisational and administrative issues, and having taken the relevant resolutions, the Committee called an end to proceedings at 1.45 pm.