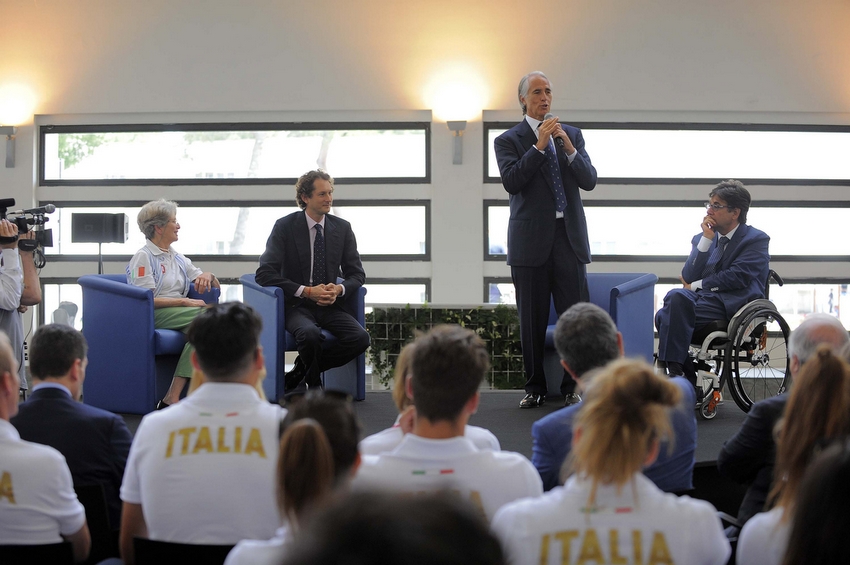 Daniele Garozzo, Elia Viviani and Italvolley. Gazzetta.it readers have chosen the three "azzurri" medallists that excited and captivated them the most at the 2016 Olympic Games in Rio.
The top three are the gold medallist in the fencing individual foil, the gold medallist in the omnium and the men's Volleyball team managed by Blengini, which finished second behind Brazil.

But the real winner of the initiative - promoted by the Giovanni Agnelli Foundation on the occasion of its 50th anniversary, in collaboration with CONI and Gazzetta Dello Sport - was without doubt solidarity.
All the "Azzurri", in fact, decided to help others with the prizes given by the Foundation (the same amounts set aside by CONI for the medallists), which has already donated 150 thousand euro to the zones effected by the earthquake.
Garozzo (full interview here) will donate the 150 thousand euro prize to MSF (Médecins Sans Frontières/Doctors Without Borders) and to the Tenda di Cristo Association which operates in Sicily helping single mothers and children. Viviani, instead, committed to supporting, by donating his 75 thousand euro prize, youth cycling clubs from his region and the velodrome in Pescantina, Verona. Emanuele Birarelli, captain and speaking on behalf of the Italvolley team, said that it will donate its 50 thousand euro prize to the victims of the earthquake.
The same initiative with the same prizes, will be repeated for the Paralympics (from 7th to 18th September). The total amount of prizes granted by the Agnelli Foundation will be € 550,000.
The winning athletes, in exchange, will make themselves available to visit schools to share their experiences regarding commitment and values of sport.