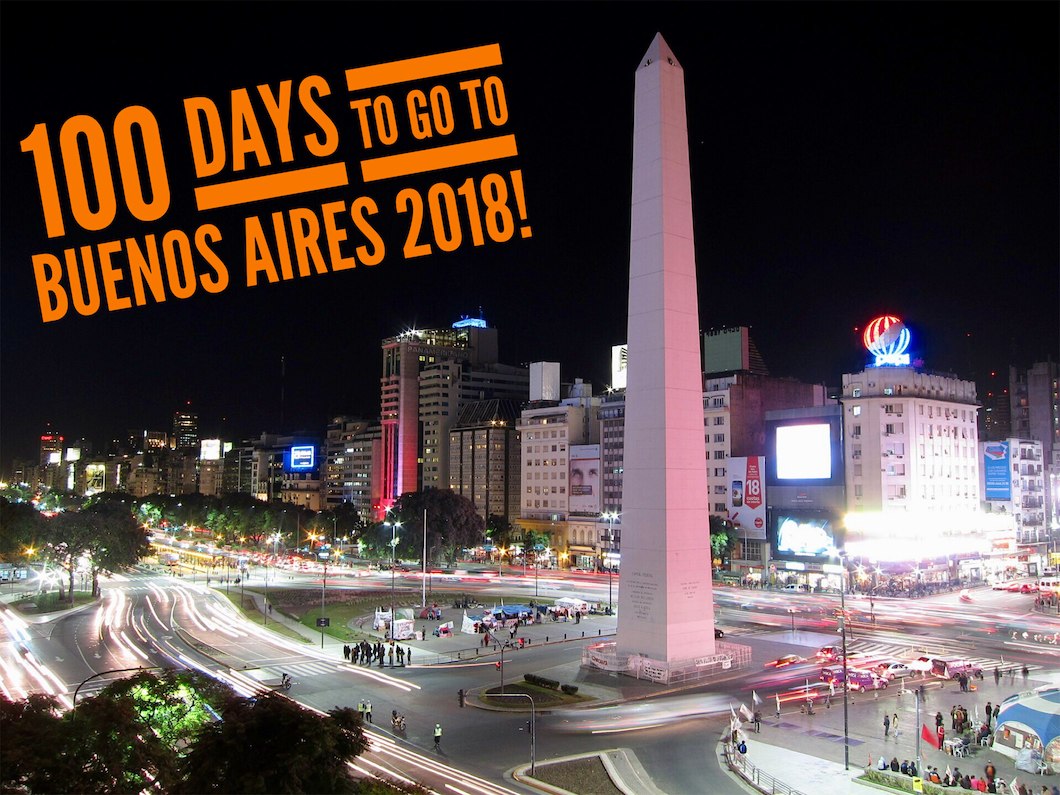 Buenos Aires 2018 cuts the finish line of the -100 days. The countdown that marks the time until the opening ceremonies of the third Youth Summer Olympic Games (Youth Olympic Games) is moving fast. The same with the preparation work - the Athletes' Village is ready - for an event that from 6 to 18 October will bring athletes from all over the world to the Argentine capital.

Admission to the inauguration ceremony of the Games, which will be held around the iconic Obelisk on Avenida 8 de Julio, will be free in accordance with the mission of bringing sports to the people of Buenos Aires. Just as access to the four city parks will be free so that the visitors can not only enjoy the competitions but also the festivals and side activities designed to make the event even more engaging. An event that will also be innovative from the point of view of the program, with thirty-two disciplines, including the new karate and sport climbing entries, which will début with the "big ones" in Tokyo 2020, break dancing and roller skating.
In order to involve the Country and increase the expectation for these renewed Youth Olympic Games, the Flame will cross the length and breadth of Argentina, before arriving in the Capital and lighting the city on 6 October.
A team of champions chosen as spokespersons of the event will instead motivate and advise the young athletes from all over the world who are qualifying to earn one of the 4000 passes at stake. The objective, also through the training of around 8300 volunteers, is to involve the Argentine youth as much as possible and to make sure that Buenos Aires 2018 has a long-term impact on its young population.