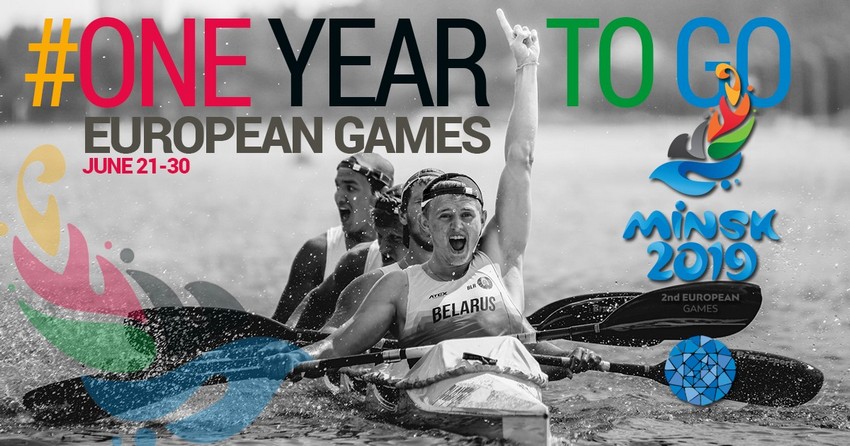 One year until Minsk 2019, the official countdown begins for the second edition of the European Games that will be hosted in Belarus from 21 to 30 June 2019.
The clock was unveiled in the Capital today that will count down the minutes until the opening ceremonies and, for the event, the iconic Dinamo Stadium was reopened, after the restoration work, which will be one of the 12 competition venues. In compliance with the instructions included in the Agenda 2020 of the IOC which encourages the legacy and sustainability of sports events, 11 of these facilities already exist, with the exception of the beach soccer location which is newly built.
In the morning, a charity fun run started the day of celebrations for the second edition of the multi-sports event which debuted in Baku 2015 and is held every four years under the aegis of the European Olympic Committees.
The 2019 event, assigned during the 45th Meeting of the EOC which in fact was held in 2016 in Belarus, assumes particular significance because among the 15 sports on the schedule, 10 will qualify the European athletes for the 2020 Olympic Games in Tokyo.
One year from an event that will schedule over 200 competitions that award medals, Minsk is fine tuning the last details to best introduce itself to the 4000 athletes expected in the Capital, together with 2000 technicians and officials representing 50 European Olympic Committees.