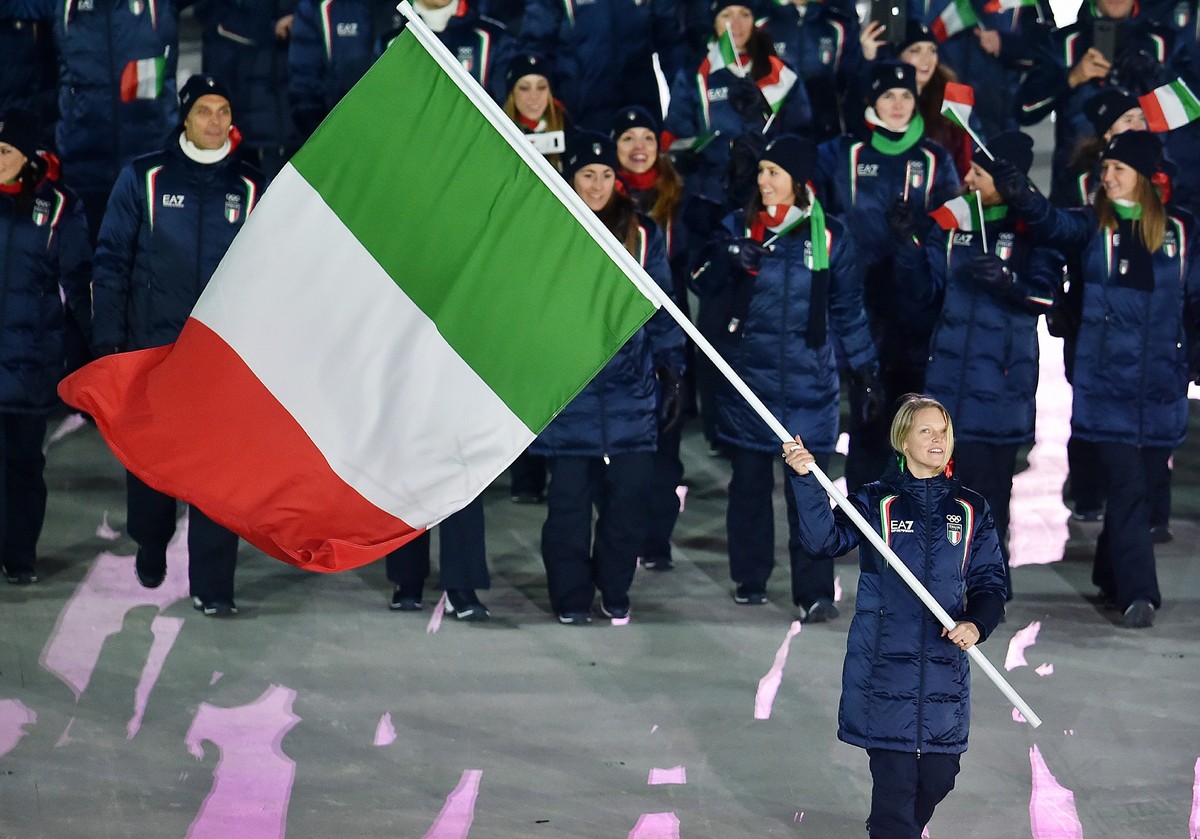 The Olympic Winter Games PyeongChang 2018 were a resounding success both on and off the field of play, achieving a number of significant milestones. In the words of IOC President Thomas Bach, these were the Games of New Horizons. The Games enjoyed unprecedented geographical reach, in terms of both participation and coverage; offered a more diverse sporting programme than ever before; and, perhaps most significantly, served as a bridgehead for peace and cooperation.
With gender parity one of the IOC's overarching goals, PyeongChang 2018 took a significant step forward in this regard, with a record female participation of 41.3 per cent of the total of 2,833 athletes. There was also a record number of events – 102, four more than the previous record of 98 set at Sochi 2014. The number of NOCs participating was also a new record for the Olympic Winter Games. Athletes from a total of 91 countries (as well as an Olympic Athlete from Russia delegation) competed, which was up from 88 at Sochi 2014. Underlining the IOC's continued commitment to expanding the global reach of winter sports, six new NOCs from four continents took part (Ecuador, Eritrea, Kosovo, Malaysia, Nigeria and Singapore).
Peace and unity
Perhaps most notable of all was the fact that the Games served as a bridgehead for unity between the host nation and its neighbours from the Democratic People's Republic of Korea. In a celebration of unity and the Olympic spirit at the Opening Ceremony, athletes from the two countries marched side by side. Further epitomising the spirit of friendship, a unified Korean women's ice hockey team brought together 35 players from both sides of the border to compete as one for the first time in Olympic history, in what the IOC President Thomas Bach hailed as "a very important powerful message that transcends sport".
Records tumble
In terms of sporting success, no fewer than 25 new Olympic records were set, along with three world records. Among the notable sporting highlights and individual achievements, the Czech Republic's Ester Ledecká became the first athlete to win gold in both Alpine skiing and snowboarding at the same Olympic Winter Games. Meanwhile, Norway's cross-country skier Marit Bjørgen won five medals in PyeongChang to take her career total to 15 – more than any other athlete in history. These were also Games that saw the emergence of a dazzling generation of new stars, not least an array of former Youth Olympic Games (YOG) athletes, who won 29 medals between them. In total, there were more than 230 YOG "graduates" competing in PyeongChang, including the USA's Chloe Kim, who became the youngest female snowboarder gold medallist in Olympic history, and German ski jumper Andreas Wellinger, who soared his way to a gold and two silver medals.