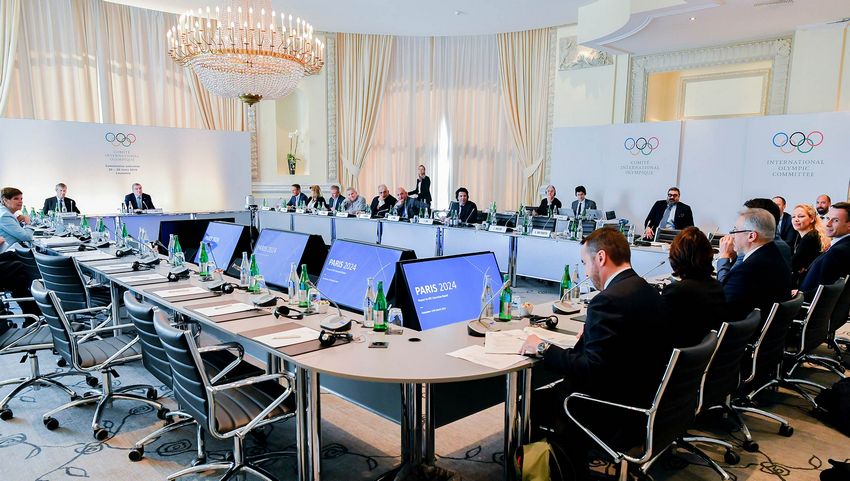 The IOC Executive Board today supported the recommendation of the Olympic Programme Commission to put forward Paris 2024's proposal for new sports – breaking, skateboarding, sport climbing and surfing – to the upcoming IOC Session in June. "All four of these proposed sports are clearly in line with Olympic Agenda 2020. They contribute to making the programme of the Olympic Games more gender balanced, more youthful and more urban. They offer the opportunity to connect with the young generation," said IOC President Thomas Bach. "Pending the outcome of the IOC Session, it is important to note that the sports would be provisionally included. The final decision should be taken only at the end of 2020".
Thomas Bach, IOC President, said about this: "They contribute to making the programme of the Olympic Games more gender balanced, more youthful and more urban". The framework for consideration included fitting into the Paris 2024 venue master plan; reflecting Paris' vision to host youthful, urban, gender-balanced, innovative and spectacular Games; and being in line with the Paris 2024 global sports concept to include dynamic, inclusive and accessible events.
"When considering new sports for our proposal, we were guided by three principles – sustainability, sports that speak to youth and those that reflect Paris 2024's identity," said Paris 2024 President Tony Estanguet. "We wanted to choose popular sports that are inclusive, accessible, and promote creativity while best complimenting the existing sports programme. We believe these four sports are an opportunity to bring new audiences to the Olympic Games".

Also in keeping with Olympic Agenda 2020, Paris 2024 proposed sports that could be considered within the Olympic Charter framework of approximately 10,500 athletes. Breaking and sport climbing both appeared as medal events at Buenos Aires 2018, while skateboarding, sport climbing and surfing will make their debuts on the Olympic programme in Tokyo. If the proposal is approved at the IOC Session, and following any necessary observations, including at the Olympic Games Tokyo 2020, the event programme and athlete quotas will then be finalised at the IOC Executive Board meeting in December 2020. Paris 2024 also presented on its interest in new areas of engagement, such as inviting fans from all over the world to share in the Olympic experience through both mass-participation events and connected events, bringing spectators closer to the action.