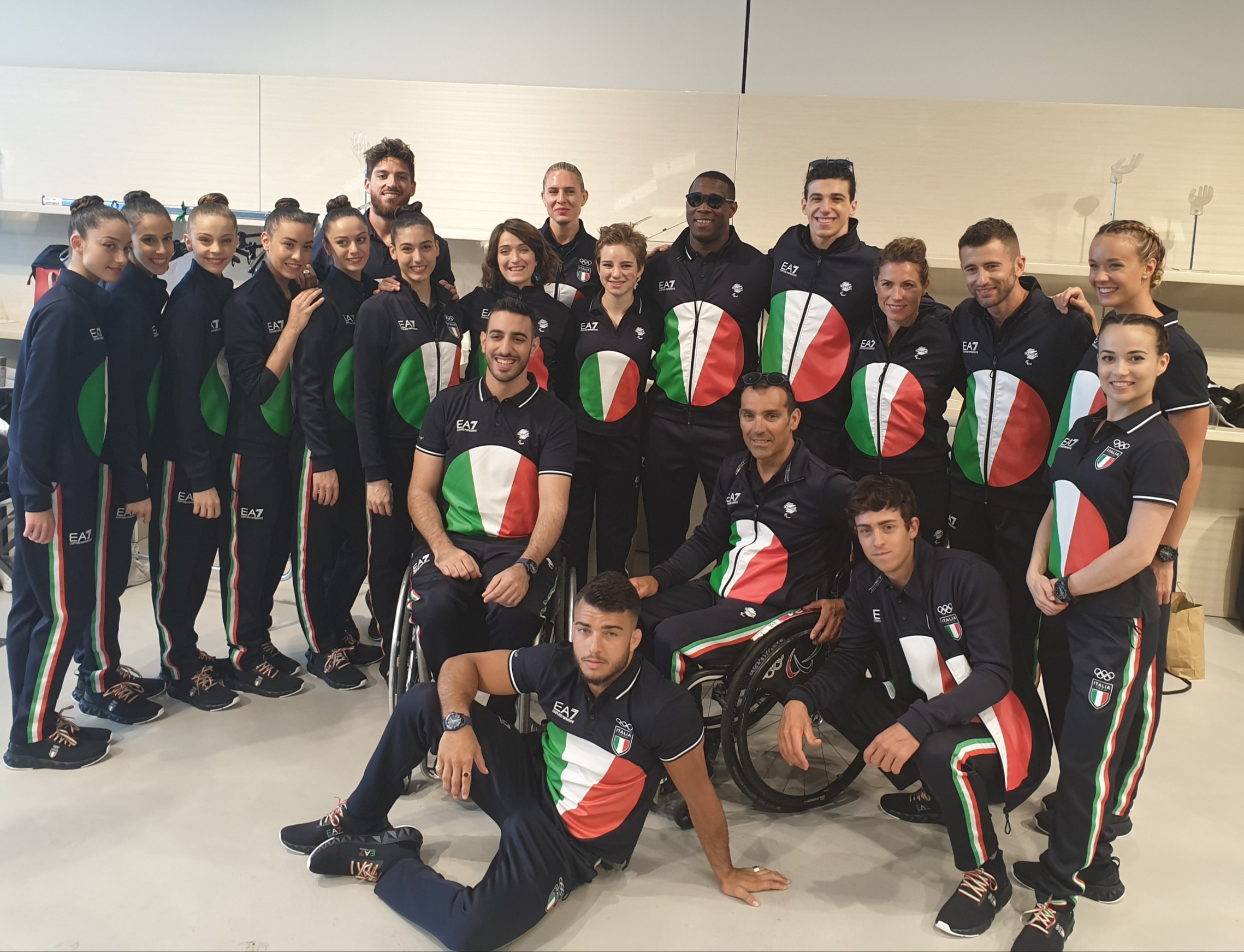 Giorgio Armani will be the official outfitter of the Italian team at the Tokyo Olympic and Paralympic Games in 2020. The designer's collaboration with CONI (the Italian National Olympic Committee) and CIP (Italian Paralympic Committee), which expresses his strong ties with the world of sport, will be announced today during the presentation of the Emporio Armani men's Spring/Summer 2020 Collection.
Twenty Olympic athletes and nine Paralympians from the different disciplines taking part in the Games will model on the Armani/Teatro runway, wearing the EA7 Emporio Armani-branded clothes created specifically for the medal award ceremony on the podium.
Track suits and jerseys have been crafted in a unique and elegant midnight blue shade, on which the green, white and red shades referencing the Italian national flag stand out. On the inside of the collar of polo shirts and T-shirts the first words of the Italian national anthem appear, while the whole verse is printed inside jackets and sweatshirts. The wardrobe is completed with bags and backpacks, and hats and sneakers. The graphics pay clear homage to Japan: the tricolour disc placed on the front of the track suits and polo shirts recalls the flag of the Land of the Rising Sun, and the word "Italia", which runs vertically on the backs of the garments, features the letter "t" in the shape of the traditional torii gate (the Japanese symbol of entry to sacred areas).
'I am happy about this collaboration, which renews a partnership that was initiated in 2012. I always find it stimulating to look for new solutions for athletes' uniforms, which must be stylishly elegant, yet also practical to use. For the Italian team in Tokyo I have created garments with visual details that pay tribute to Japan, a country that I have always admired, and that recently welcomed me with great warmth,' says Giorgio Armani.
Giorgio Armani will also design the official uniform that the athletes will wear during the Olympic opening ceremony, which will take place on 24th July 2020 at the National Olympic Stadium in Tokyo. Previously, Giorgio Armani has dressed the Italian athletes at the London 2012 and Rio 2016 Summer Olympics and Paralympics, and the Sochi 2014 and PyeongChang 2018 Winter Olympics and Paralympics.
The garments worn by the Italian Olympic team at the Tokyo 2020 Olympic Games will be available for the public to purchase in Emporio Armani stores and multi-brand stores, and online, starting from May 2020.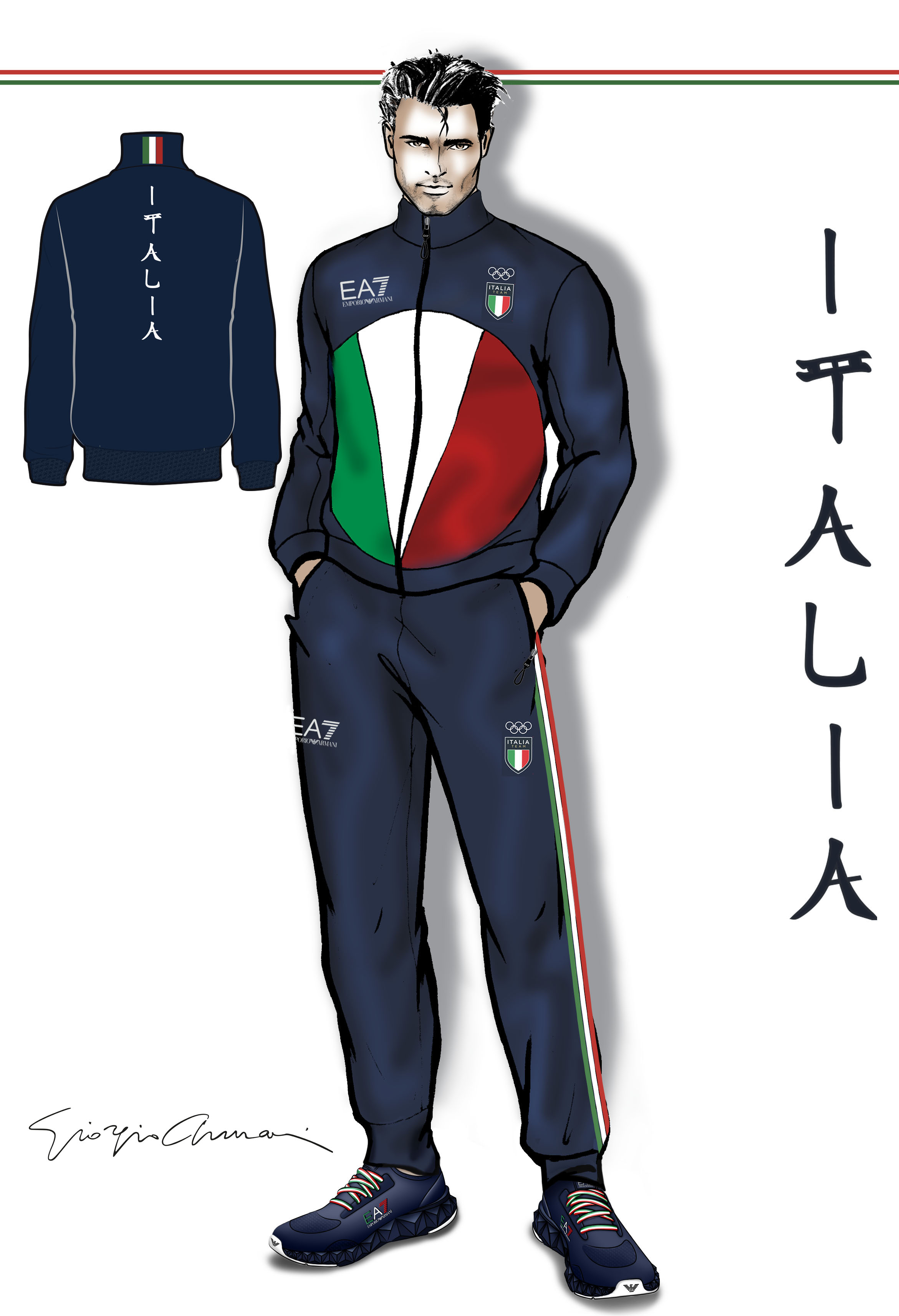 .