Lausanne 2020 Youth Olympic Flame lit in Athens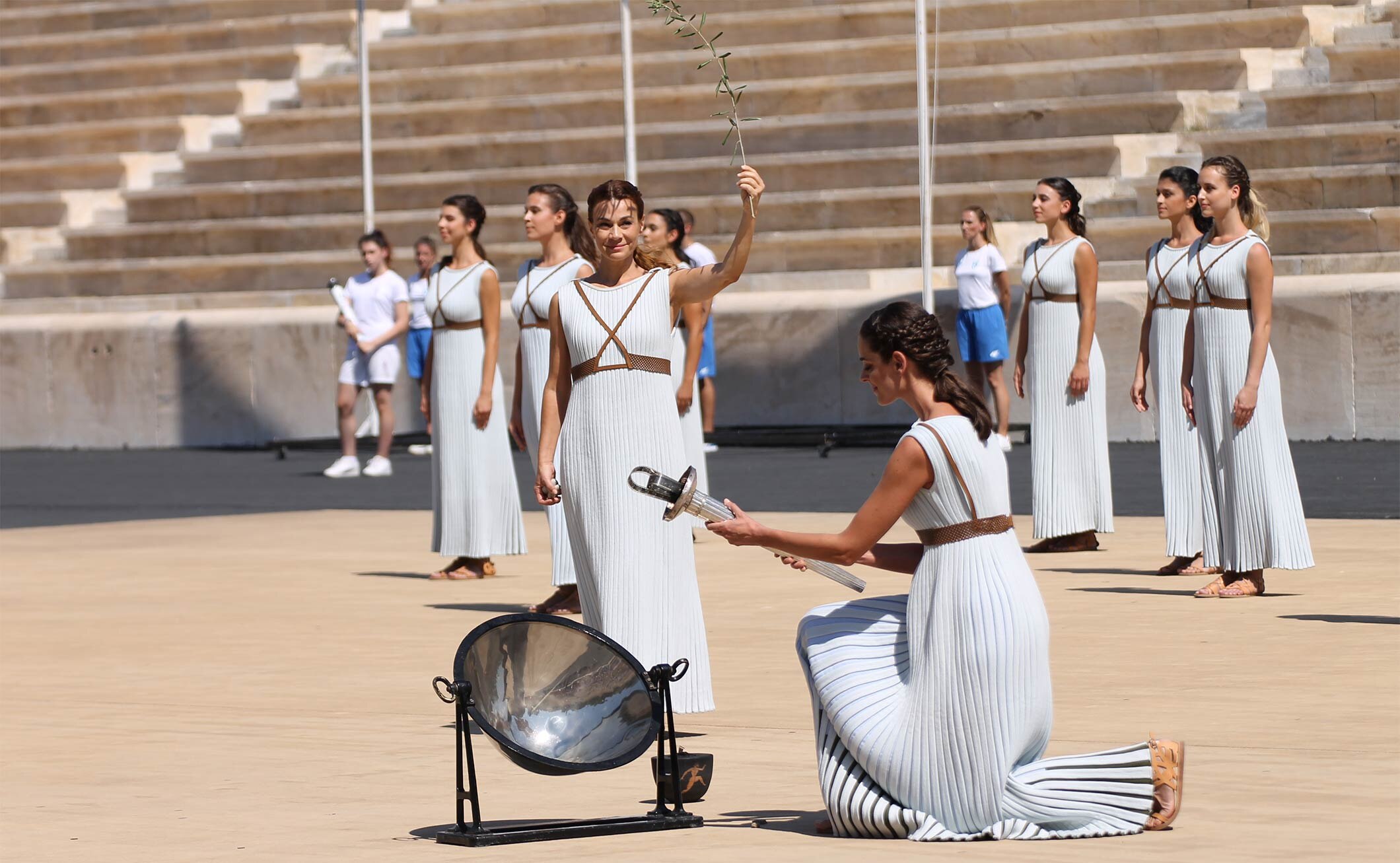 The Flame for the 3rd Winter Youth Olympic Games in Lausanne, Switzerland , was lit today in the Panathenaic Stadium in Athens, Greece. This marks one of the most symbolic milestones in the lead-up to next year's Winter YOG, which kick off on 9 January 2020 in the Olympic Capital.
The torch lighting ceremony preceding any Olympic torch relay is one of the most emblematic Olympic events. During this ceremony, a flame is lit using the rays of the sun, as was done for the ancient Olympic Games. This ignites the Olympic torch, which will then continuously burn until the Opening Ceremony of the Games.
Today, it was Lausanne 2020's turn to step into the spotlight as this edition's Youth Olympic flame was lit, marking the beginning of its journey from Athens to Lausanne. A crowd of 1,400 school children, together with Hellenic Olympic Committee and Local Organising Committee representatives and guests, watched on at a special flame-lighting ceremony.
The flame will now make its way to Lausanne, and the Torch Tour will officially begin in the Olympic Capital on 21 September, from where it will depart on a 110-day journey during which it will visit each of the 26 Swiss cantons and Les Tuffes in France, bringing the Youth Olympic spirit to local populations. The Torch Tour will include interactive activities for young people as well as an exciting programme about the Lausanne 2020 Games themselves, topped off with a ceremonial torch lighting by special guests including Olympians.
Attending the ceremony, Danka Bartekova, IOC Coordination Commission Chair, said: "This Youth Olympic flame will inspire the amazing athletes training hard for Lausanne 2020, as well as young fans all over the world. Its journey around Switzerland will also help to highlight and celebrate all that Switzerland has to offer, and the talented young people involved in the preparations. It is an honour to be part of this journey and bring the flame back to the Olympic Capital."
Also in attendance, Virginie Faivre, President of Lausanne 2020, said: "This is an important moment for Lausanne 2020, the City of Lausanne, the Canton of Vaud and our entire country. This has been a journey four years in the making. Since 2015, when Lausanne was selected as host of the Winter Youth Olympic Games, we have been working very hard to create unique Games. Games for young people, by young people and with young people. Today, we are not only lighting the Olympic flame; we are also lighting the Olympic spirit of a whole new generation of young people in Switzerland and around the world."