President Bach met Giorgia Meloni in Rome on Thursday. Ms. Meloni is most likely to be the first woman Prime Minister in Italy after her success in the weekend's elections, winning a majority with her coalition.
Top of the agenda were the Olympic Winter Games Milano Cortina 2026. Ms Meloni offered her full support for successful Olympic Games.
"These Games are very important for us. Italy is more than able to stage magnificent Games and we want to impress the world again. You can count on us," she said.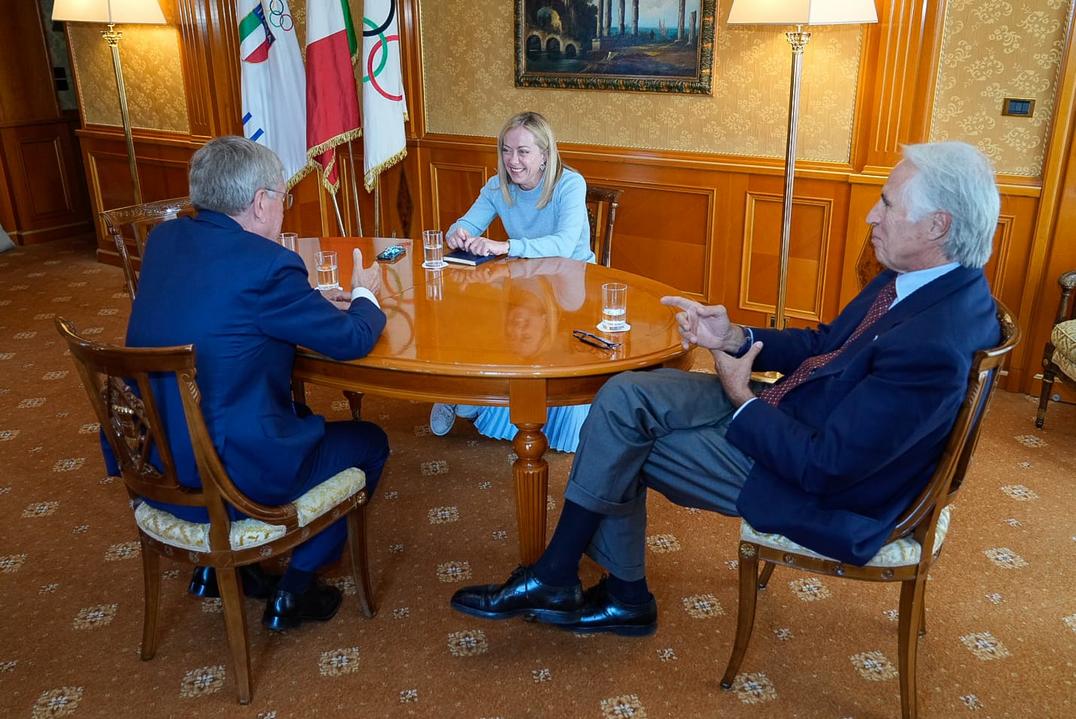 President Bach was joined in the meeting by the President of the Italian NOC (CONI) Giovanni Malago who is also an IOC Member and President of the Organizing Committee Milano Cortina 2026.
President Bach thanked Ms. Meloni for her strong support for sport and the Olympic Movement which she has shown for many years during her political career.
"We are committed to a very close and trusted cooperation, to make these Olympic Winter Games Milano Cortina 2026 a resounding success for Italy, and for the entire Olympic Movement, " said President Bach.
During the hour long meeting, the two also agreed on the importance of the autonomy of sport.
(Foto IOC/Greg Martin)