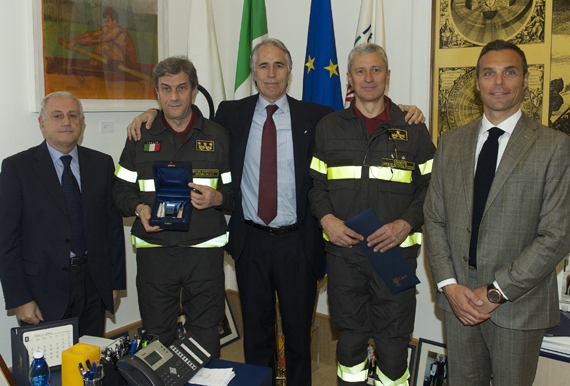 Today, CONI President Giovanni Malagò and the Head of the National Body of Fire Fighters Alfio Pini have renewed the agreement for creating sport facilities and the agreement protocol between the National Olympic Committee and Fiamme Rosse until 2017.
Signing the agreement at the Foro Italico, CONI General Secretary Roberto Fabbricini, Vice General Secretary Carlo Mornati and Fiamme Rosse Sport activities office Head Fabrizio Santangelo were attending.
The double agreement provides for the attainment of the corresponding institutional tasks in the field of competitive activities, through specific programs with the aim of creating projects linked to the olympic cycle. CONI and Fiamme Rosse have then restated their mutual commitment in the maintenance and promotion of high-level activities, in order to increase the national sport endowment.