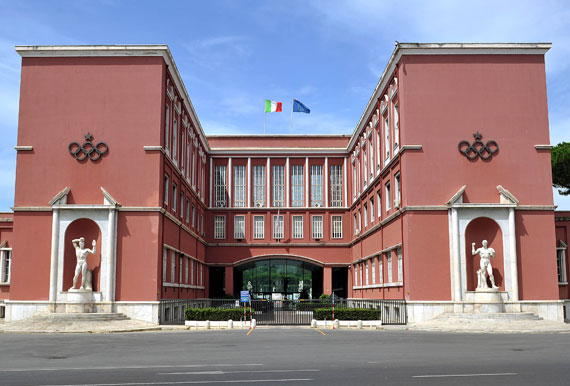 The possibility exists of giving previous sports activities the value of university credits and incentives for university enrolment to athletes, members, employees and consultants of Coni: they are the first concrete steps of the framework agreement signed between the Italian National Olympic Committee and the European University of Rome, under which the CONI and the European University of Rome shall cooperate in scientific and educational-training with the development of undergraduate and post-graduate degree courses.
The agreement - which applies to those who enrol on degree courses in Economics, Law, Psychology and Philosophy at the European University of Rome starting from the next 2014-2015 academic year - provides, in addition to the recognition of previous sporting activities, a reduction of 20% in academic contributions.
Moving from the common desire to affirm the role of sport as a training model and vehicle for the transmission of values and carrier of social integration, the CONI and the European University of Rome have the goal of conducting synergistic action in terms of research and training on issues of common interest, in order to enable the delivery of training courses that can be endorsed in the field of CONI and oriented towards the business and professional needs of entities, trade associations and organisations that operate in the world of sport. The agreement, operating in areas where specific training is not already offered by CONI, also provides the possibility of collaborating through publications and research centres.​
---