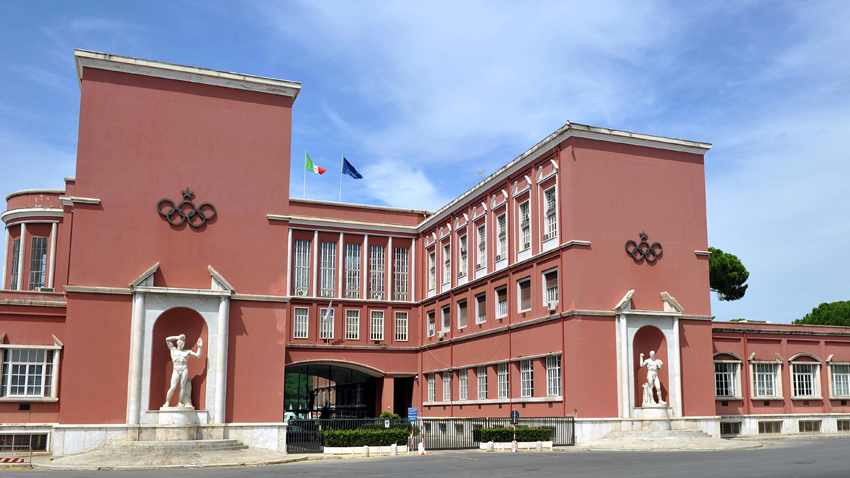 The President of CONI, Giovanni Malagò, held a press conference this morning, along with Mr Giulio Napolitano, to explain the most relevant news on the sports justice reform, which was approved in late December. Malagò wanted to thank beforehand the members of the Advisory Committee, led by Napolitano himself and set up to draft the Code and the Regulations for the operation of new justice bodies: Mr Ferruccio Auletta, Dr Beatrice Coppa, lawyer. Antonio Conte, Mr Massimo Coccia, Mr Pierluigi Matera and Mr Massimo Proto. The two new bodies (Disciplinary Board and Public Prosecution, which will be respectively chaired by Franco Frattini, former Minister of Foreign Affairs, and by Enrico Cataldi, head of Racis, the scientific arm of the Carabinieri) will start their operations on 1 July. The new system will come into force during the 2014-2015 season for each Federation.
By 30 June, the new code will actually be incorporated in the federal statutes and regulations, also with the help of a specific acting Commissioner. The new system will ensure clear, short and consistent times: 90 days in the 1st instance, 60 days in the 2nd level for the delivery of a judgment and two levels of judgment applied to all the Federations, with the possibility of recourse to the plea bargain, both regarding a sentence as a result of investigations.
The Disciplinary Board will act as the Court of Appeal in third degree proceedings, whereas the Public Prosecution, also considering the introduction of formal notice by the Public Prosecutor – which will offer the possibility to the federal parliament of carrying out the necessary acts before taking on the case file – will use its power only in a secondary way.
President Malagò stated with satisfaction. "It is an momentous time, it was the right and expected thing to do, we went with the logic of common sense. Today, CONI makes an significant cultural effort, stripping itself of certain powers in the last degree. It is not all perfect, so any corrections will be made in a year's time".
Mr Giulio Napolitano highlighted how good the news was. "We believe that the included rules allow for a fairer process and that this system is more balanced with respect to the federations. It is concerned only that the processes are functioning well and that all its structures are in service of this goal. Ours is a wager on the growth and development of federal justice".