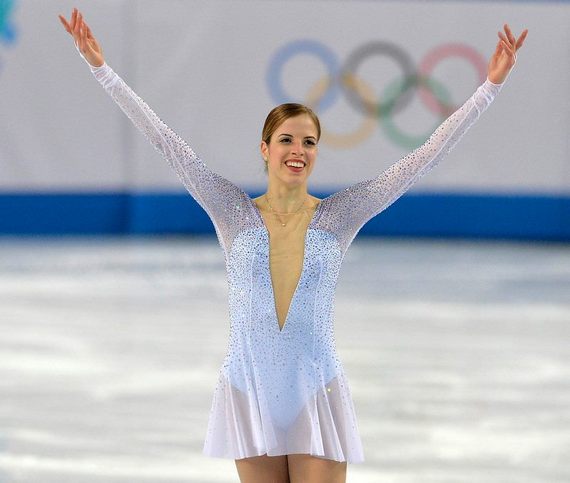 Ladies Figure Skating: comments from Carolina Kostner after short program of this evening.
On competing here after her difficult skate at Vancouver 2010: "After Vancouver, I thought it was over. I thought I would stop skating and it was the end. I decided to continue because I love skating. It's the hard times that make you understand what you really want. I'm honoured that I have experienced what I've experienced and to be able to share the performance I did tonight".

On wanting to quit skating after Vancouver 2010: "I believed that I had reached my limit and I should just be happy with what I had done. But I decided I wanted to keep going. I wanted to share so much more. I'm very pleased to be back at the Olympics for a third time and to show the good side of my skating".

On skating her short programme to Ave Maria: "That music somehow makes me so emotional. It's like a prayer to say thank you for everything I've accomplished and everything that I've learned from skating. It all really came together".