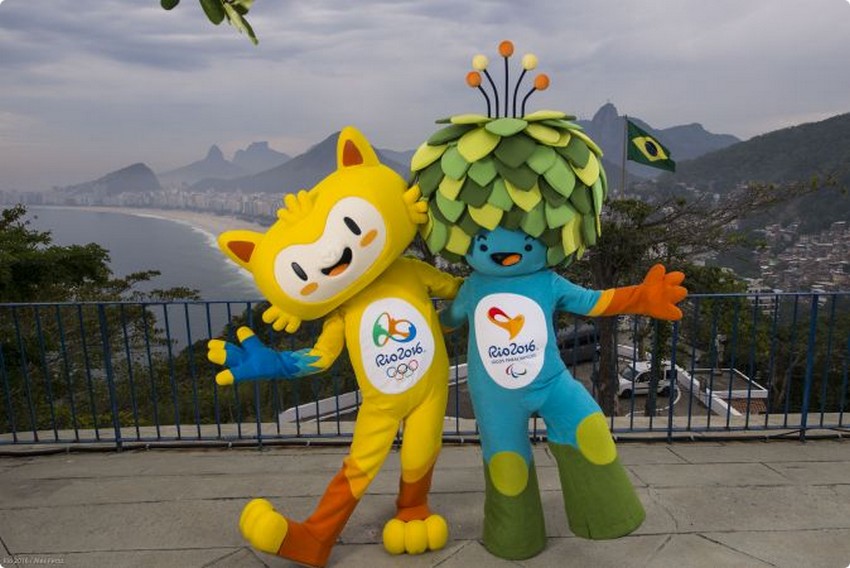 The wait is over! The Rio 2016 Olympic and Paralympic Games mascots have been unveiled. Inspired by Brazil's fauna and flora, the duo feature various pop culture influences, along with elements of animation and computer game characters. "The Rio 2016 mascots represent the diversity of our culture, of our people," said Beth Lula, the Rio 2016 brand director. "They represent our joy, our way of being. Both of them are magical creatures with super powers and relate naturally with the young audience, who we want to engage with our event so much".
The origin of the Rio 2016 mascots blends fiction and reality. According to the story, on 2 October 2009, when Rio de Janeiro was elected to host the Games, the great explosion of joy amongst Brazilians was felt by nature and from this energy the mascots were born. The Olympic mascot represents all of the different animals in Brazil. He can stretch his arms and legs as much as he wants. The Paralympic mascot is a fusion of plants found in Brazilian forests. He is energised by photosynthesis and can pull any object from his head of leaves. He is always growing and overcoming obstacles. "The mascots are one of the most important symbols of the Games because they create an emotional link with the public, especially children, and are genuine ambassadors for the event," added Lula.
Rio 2016 wants the public to help name the mascots. The poll is already open and you can vote for your choice from a shortlist of three pairs of names: one for the Olympic mascot, the other for the Paralympic mascot, respectively. The choices are Oba and Eba, Tiba Tuque and Esquindim, and Vinicius and Tom. You can find out more about these names, and vote for your choice, at www.rio2016.com/mascots or on the Rio 2016 Twitter feed. The winning names will be announced on 14 December.