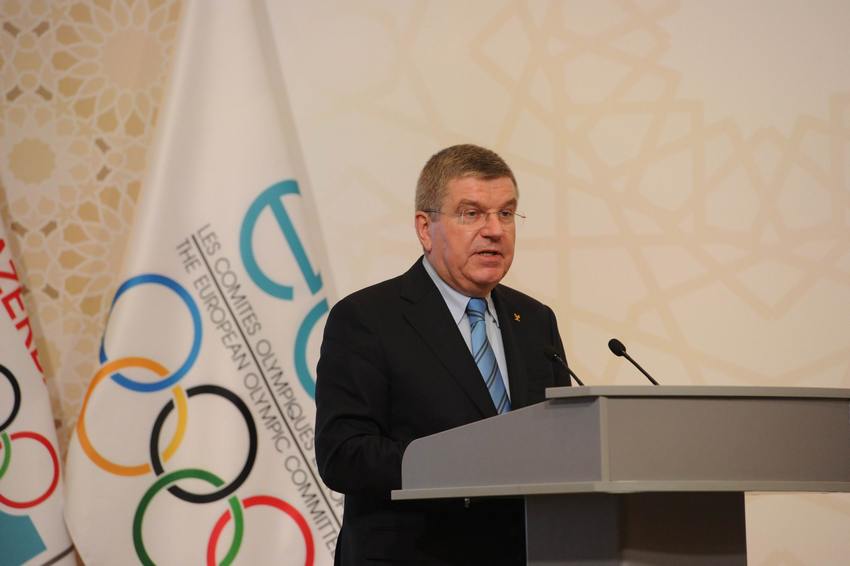 The Baku 2015 European Games is shaping up to be the biggest multi-sport event on the European calendar next year and the ideal proving ground for athletes ahead of the Rio 2016 Olympic Games, according to senior figures at the leading National Olympic Committees (NOCs) of Europe. Giovanni Malago and other top representatives from all 49 European NOCs gathered in the Azerbaijan capital, Baku, last weekend for the 43rd European Olympic Committees (EOC) General Assembly. They received status updates from the Baku European Games Operations Committee (BEGOC), confirming preparations for Europe's inaugural continental multi-sport games are firmly on track.
Giovanni Malago, President of National Olympic Committee of Italy, said: "The European Games will be the biggest event in 2015 for Italy's athletes. Because it is one year out from the Olympic Games in Rio, athletes who make it to the podium in Azerbaijan have a real shot of winning an Olympic medal in 2016. Italian athletes can be crowned the first ever European Games Champions next summer, and there are eleven sports offering the chance to help book their place on the plane to Brazil. There is a lot at stake in Baku; after what I've seen of the city I've no doubt the inaugural European Games will be a fantastic sports event".
Thomas Bach, President of the International Olympic Committee, attended the EOC General Assembly. Speaking from Baku, he said: "I am deeply impressed to see the development here in regard to sport. What I have seen and heard about the preparations for the Baku 2015 European Games makes me very confident they will be an outstanding success for European sport and also an outstanding success for Azerbaijan". The NOC Presidents and Secretaries General also had a tour of the key venues including the National Stadium, the National Gymnastics Arena and the Baku Aquatics Centre. Baku 2015 is the first ever European Games, an exciting and innovative multi-sport event for the continent which will take place from 12 – 28 June 2015. There will be a total of 20 sports at Baku 2015: 16 Olympic sports and four non-Olympic sports. More than 6,000 athletes from across Europe will be representing their nations over 17 days of competition. Eleven of the sports will offer qualification opportunities for the Rio 2016 Olympic Games. Those sports include Archery, Athletics, Boxing, Cycling, Shooting, Swimming, Table Tennis, Taekwondo, Triathlon, Wrestling and Volleyball.