CONI and ActionAid together through Tokyo 2020
MEMORANDUM SIGNED IN L'AQUILA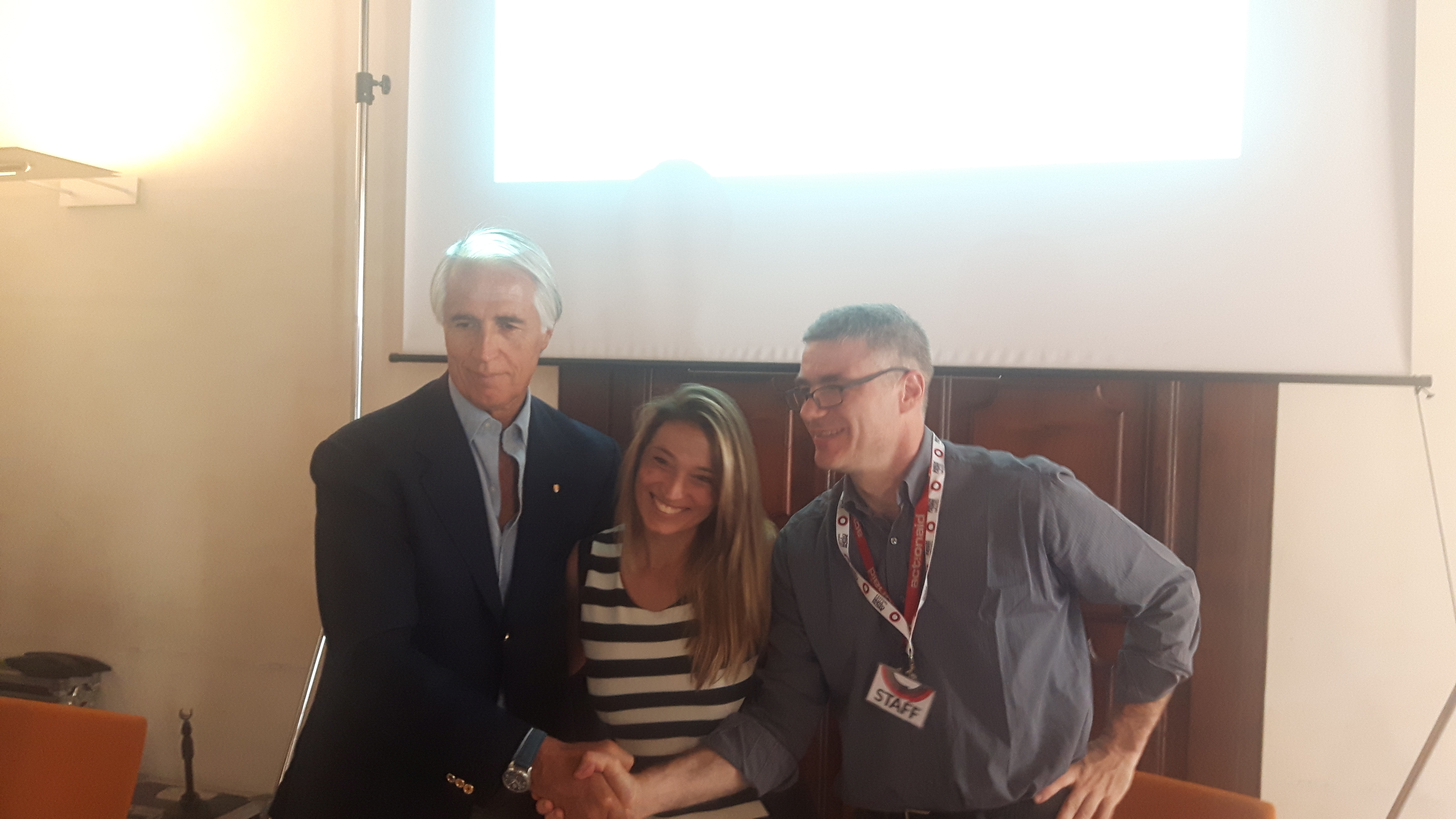 ActionAid and CONI together again to build a more fair and equal society thanks to sport and its value, beginning from the most vulnerable communities. After the intense work done in Rio de Janeiro that built an important Olympic legacy, the collaboration between the international organisation and the Italian sports world is resumed in L'Aquila - a damaged location, the symbol of rebirth and the desire to look to the future. ActionAid and CONI have decided to continue collaborating for the next four years in the spirit of participation and solidarity, the common denominators of sports and cooperation. This is a path that will last through the 2020 Tokyo Olympics after passing through the 2018 Pyeongchang Winter Games.
Thanks to the memorandum of understanding signed today in L'Aquila on the same day that kicks off the Festival of Participation - which will liven up the Abruzzo provincial capital from 6 through 9 July with events and workshops as well as a culinary, cultural and musical exchange - the two organisations intend to operate in areas that are particularly fragile and socially marginalized both in Italy and abroad. They also intend to create a series of projects in favour of the areas that have been struck by natural catastrophes, such as Central Italy. The memorandum also specifies that the sports Federations will be involved to sponsor ActionAid activities, whereas national and international athletes on Team Italy will give a face to the sports-social projects and initiatives that are the result of the collaboration.
CEO Malagò, who arrived in L'Aquila in the morning, had this to say: "At the Rio Olympic Games, we were protagonists on more than just a sports level because we were able to leave behind an important legacy on a social level, thanks to a credible partner like ActionAid. This is the best choice that we could possibly make, partly thanks to the sensitivity, capacity and internationalisation that characterise this great organisation. We want to continue to do great things together and it is not by chance that signing this memorandum allows us to begin to cast our gaze toward Tokyo 2020, starting from L'Aquila, a location that is the symbol of rebirth. We have a great desire: to contribute more and more to spreading the practice of motor activities, a goal to pursue precisely by promoting the social aspect. Teaming up with ActionAid allows us to pursue new and ambitious goals."
ActionAid uses sports to convey the values of commitment, a spirit of teamwork and respect in order to favour gatherings, promote ethical growth and development in the firm belief that sports activity is a strong element of redemption and an engine for social change. "We will restart from L'Aquila to build a better Italy and to grow alongside the most vulnerable communities. In 2009, like today, the values of sports help people to grow and to go forward, even after an earthquake. Thanks to CONI, we will be able to do even more and better, in Italy and in other countries", said Marco De Ponte, Secretary General of ActionAid Italia.
ActionAid has been present in L'Aquila since the 2009 earthquake to support citizens, individuals and families and to accompany them in the reconstruction process, not only of the city, but also of the social fabric that the earthquake had destroyed. This is a goal that can be reached partly thanks to sports, as is demonstrated by the "Belve Neroverdi", L'Aquila's women's rugby team that has promoted such values as solidarity and social integration and which has fought against stereotypes with the ActionAid campaign "The Italy of the future" conducted in schools.