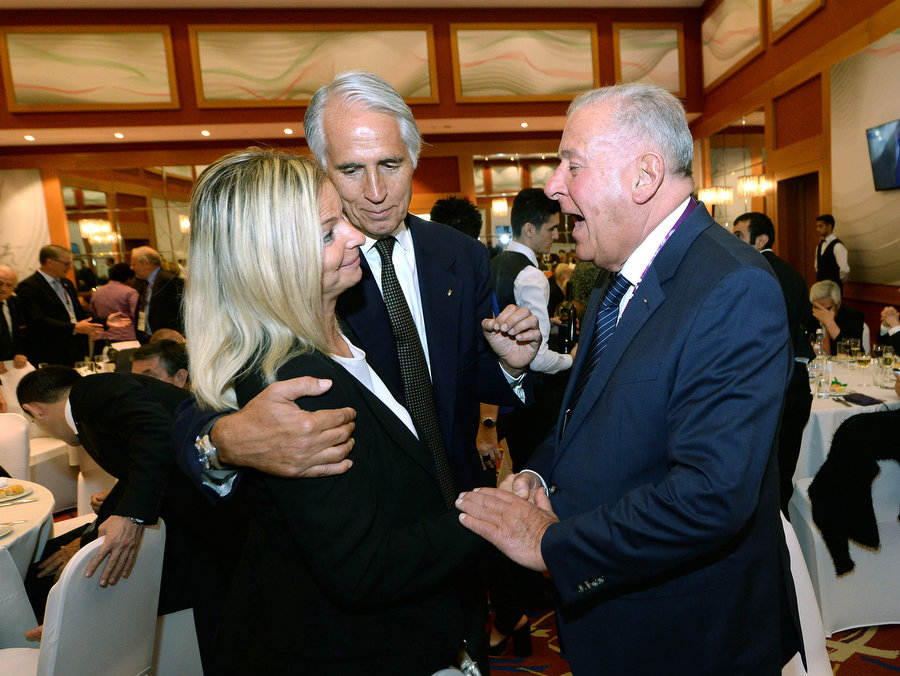 Casa Italia brings the country's excellence to Baku with a gala night. About 150 guests, amongst whom IOC members, presidents of the European Olympic Committees and of international federations attended the opening of the first edition of the European Games in the Italian headquarters with a dinner prepared by the chefs of 'Eccellenze campane'.
Hosts of the event were CONI President Giovanni Malagò, Secretary General, Roberto Fabbricini, and Deputy Secretary General and Head of Mission in Baku, Carlo Mornati. Malagò expressed his satisfaction: "We were keen to hold this event following the examples of France and Germany and of the reception held by the President of the Republic of Azerbaijan, Aliyev. We didn't expect such a turnout. We have presidents of the European Olympic Committees, the global presidents of the federations and about twenty members of the IOC, not just Europeans, and this is significant. We also have Claudia Bokel, Tony Estanguet, and Anita DeFrantz. Rome 2024? In my opinion the competition should be dictated by fair play, as sport is, on the other hand".
"I wish Rome good luck for all Olympic initiatives – said Valerij Borzov, Pietro Mennea's historic rival and today a member of the IOC – It is a great candidate and one of quality''. Borzov (sitting at the table with Malagò and other CIO colleagues, the French Estanguet to the Swedish Gunilla Lindberg, and Claudia Bokel, as well as Austin Sealy from the Barbados, the Spanish Josè Perurena, the President of the African Olympic Committees Lassana Palenfo and Beatrice Allen from Gambia) – I love Italy and our Italian friends, you still remember me and Pietro Mennea''. Words of appreciation for Italy came also from former Brazilian volleyball player Bernardo, he too is a member of the IOC: "Italy is Italy and has all the conditions it needs to hold the Games. Food, wine and historical heritage are a distinguished visiting card, and you are ready for holding the great Games. Italy is for me a second home, even if my father was Polish and my mother was French''. The event was attended also by the Vice President of Roma 2024, Luca Pancalli, the Global Coordinator, Claudia Bugno and the Committee's International Relations and Planning Manager, Simone Perillo, as well as the COE's Secretary, Raffaele Pagnozzi and a number of federal Presidents.