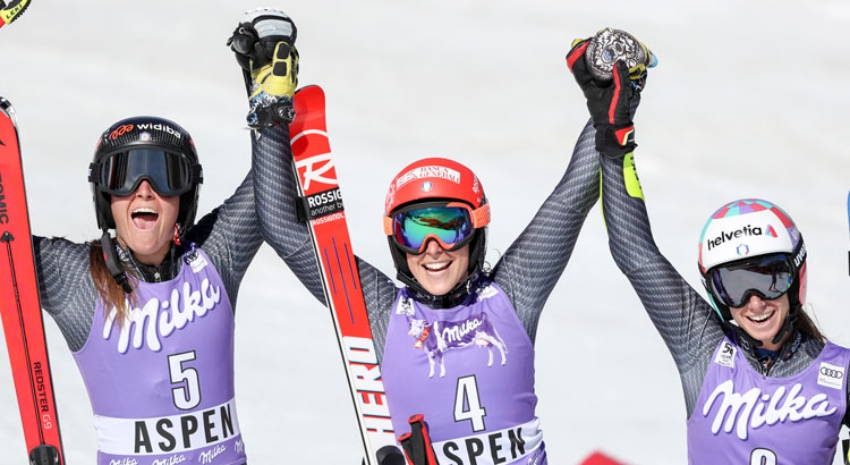 The curtain lifts on the Alpine Skiing World Cup as Italy's road to the PyeongChang 2018 Winter Olympics begins in Sölden.
The first on the Rettenbach glacier will be the Italian athletes in the Women's Giant Slalom tomorrow. Sunday will see the men take on the Austrian slopes.

Eight athletes were invited by head coach Matteo Guadagnini for the start of a season following an all-Italian podium in the ASPEN Finals: Marta Bassino, Luisa Bertani, Elena Curtoni, Irene Curtoni, Jole Galli, Sofia Goggia, Manuela Moelgg and Laura Pirovano. A long list of absentees stands out, including Federica Brignone, Francesca Marsaglia and Nadia Fanchini, all three recovering after a series of injuries and not yet ready to give it their all in a competition as challenging as the one in Austria. In recent days, Brignone has started skiing again for the first time since her return from Argentina. Though the bone oedema to her adductor muscle is on the mend, in agreement with technical staff, she preferred not to take any risks. She will return on top form at the next American giant slalom in Killington on Saturday 25 November.
Previous years in Sölden have seen two Italian victories: Denise Karbon in 2007 (who also came third in 2009) and Brignone in 2015, in addition to Manuela Moelgg's third place in 2010 (holder of most appearances on the Rettenbach) and Deborah Compagnoni's second and third place positions in 1996 and 1998.

The men's team has also been decided by sports director Massimo Rinaldi: Giovanni Borsotti, Luca De Aliprandini, Florian Eisath, Simon Maurberger, Manfred Moelgg, Roberto Nani, Dominik Paris and Riccardo Tonetti. In the previous 18 tournaments, Italy has conquered two podiums with Max Blardone's second place in 2004 and Manfred Moelgg's second place in 2012. Moelgg will race at Sölden for the 12th time in his career.
Italy will also be the protagonist from an organisational perspective, with the ten Cup stages awarded to our ski resorts. After the debut this weekend, the team will take a week's break and start again from Finland before travelling to America. They return to Europe on 8 December where the women will take on St. Moritz and the men Val d'Isère.