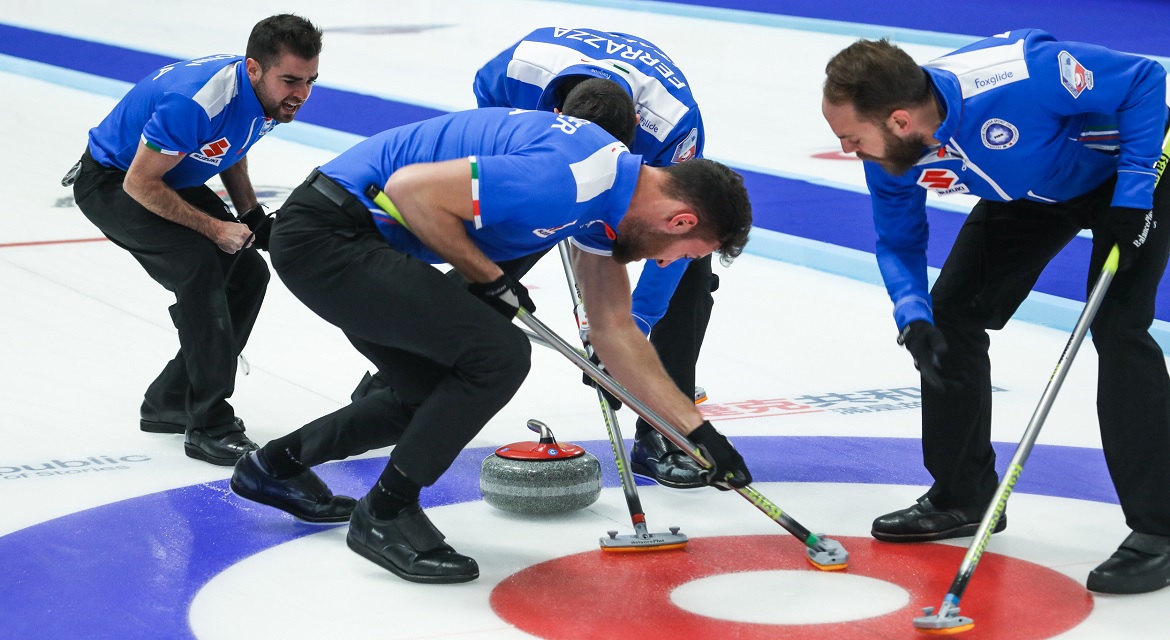 Italy's Curling Team make history and fly to PyeongChang. The National Men's team, trained by Soren Gran and featuring Joel Retornaz (skip, Sporting Club Pinerolo), Amos Mosaner (third, Aeronautica Militare), Simone Gonin (second, Sporting Club Pinerolo), Daniele Ferrazza (lead, Curling Cembra) and Andrea Pilzer (alternate, Curling Cembra), defeated Denmark 6-5 in the play-offs at the Olympic qualifying tournament in Pilsen (Czech Republic), booking their place at the Games due to be held in February in South Korea.
It is the first time since the sport was added to the Olympic programme (Nagano, 1998), not including the 2006 Winter Olympics in Turin when participation by organiser Italy was guaranteed.
Victory came in the final minutes of a thrilling challenge: from 1-0 to 1-1 after two ends, 3-1 to 3-3 after four, then two blank ends, and in the seventh, another Danish lead. Italy did not respond immediately, with the eighth shot a miss, but went on to score two points in the ninth end, resulting in 5-4 to Italy. They equalised in the tenth end, leading to the extra end: Mosaner, with the last legendary stone, turned the dream into reality.