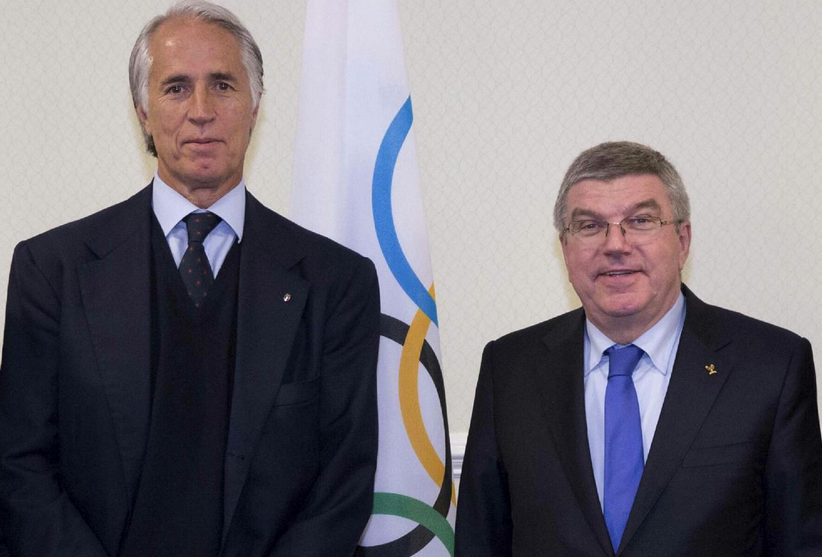 Today CONI President Giovanni Malagò met IOC President Thomas Bach in Lausanne. The meeting was attended by Italian IOC members Franco Carraro and Mario Pescante and the IOC General Director Christophe de Kepper.
The topics discussed during the summit, which lasted about two hours, included an update on the IOC Session planned in Milan in 2019, the forthcoming international events scheduled to be held in Italy and those that could potentially be held in the country, as well as the various issues relating to the application process for the 2026 Olympic Winter Games.
The IOC was made aware of the various requests CONI has received for the Winter Olympics in recent months, as well as a general assessment of a political nature in relation to the composition of the country's future government.
CONI and the IOC will continue to monitor the various changes in the scope of their respective responsibilities and will update each other in a forthcoming meeting.
"I am satisfied with the results of the meeting", said Malagò, The IOC appreciated the current increased interest in Italy relating to sports and the Olympic Games. In principle there is no preclusion toward anyone, but we must proceed with caution because all future discussions cannot overlook the new Government".