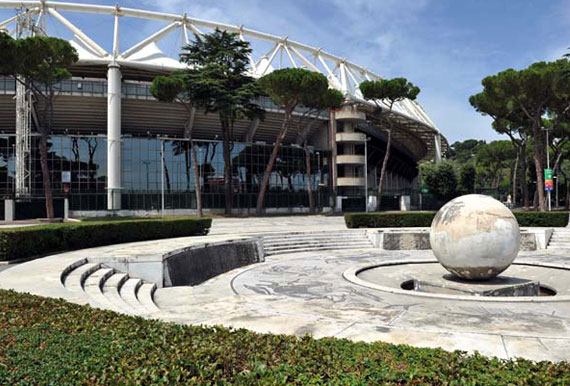 The Second Chamber of the National Anti-Doping Court has filed today the motivations for its judgment rendered on January 16, 2015 by which Carolina Kostner was disqualified for one year and two months. The athlete was held responsible of helping Alex Schwazer avoiding a doping test, and therefore of committing unlawful action as provided in art. 2.9 of current rules, but was also acquitted of not having denounced her then boyfriend for his meetings with Dr Michele Ferrari.
In the motivations filed today, the National Anti-Doping Court has stressed that Carolina Kostner has not undertaken any action that would associate her to any doping practice, nor covered Schwazer in his taking illegal substances. The athlete, however, was convicted of having consciously lied to the officer in charge of taking blood samples when he showed up in Oberstdorf to test Schwazer on July 30, 2012. The art. 2.9 of current NSA punishes the assistance in any violation of anti-doping norms, not only in taking any illegal substance (art. 2.1 or 2.2 of the NSA) but also in avoiding a test (art. 2.3 NSA). Furthermore, the diversity of subject in the violation does not devoid the act of its seriousness: conducting spot-checks outside a competitive context is essential for an effective contrast of doping.
At the same time, the National Anti-Doping Court considered that the behavior of Carolina Kostner was influenced by several factors, thus lessening the degree of her guilt. Among those elements, the National Anti-Doping Court has emphasized the fact that the athlete acted on a request made by the person she loved; the sudden nature of the request, which required an immediate answer; the absence of elements that would suggest that the behaviour of the athlete was predetermined; the fact that the athlete took immediate steps to ensure that Schwazer could reach the place of the test; and the fact that the athlete, while aware of her assistance in avoiding the test, did not know that Schwazer was using banned substances. These elements justified the reduction of a two-year sanction to one year and four months, based on a standard that allows the maximum reduction to a ban of one year. It is now possible for the athlete, but also for UPA and WADA, to file an appeal to TAS against the ruling of the National Anti-Doping Court.