Swimming - Sabbioni and Di Fabio, a double gold medal!
Published: 22 August 2014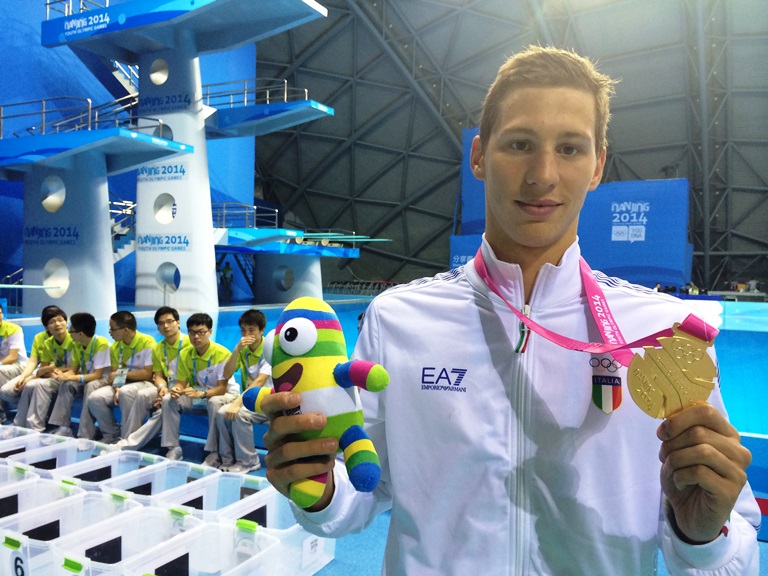 After a bad start, there have been a medals raining on the italian team at Youth Olympic Games. With a double gold win, The italian junior swimmers stole the show from the european championships in Berlin. Simone Sabbioni from Rimini won the gold medal in 100 back, tied with russian Evgeny Rylon (54.24) doing better than his own italian category record Bronze medal to chinese Li Guangyuan (54:56). After a few minutes, Nicolangelo Di Fabio scores a Bis winning the YOG gold medal in 200 male free style stopping the time on 1:48:45, after his best time qualification (1:50:08). Silver to dutch Kyle Stolk (1:48:59). Third place to german Damian Wierling (1:48:91) while at OSC stadium of YOG Mameli's oath keeps going on.